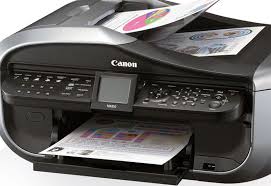 Buying a printer is not an easy task, while it comes to price vs quality. Surely it makes confused which brand, price range, features and so on… Are you in a dilemma which printer should you buy? What are the things to be considered while you are on a hunt for a printer? Here is the guide for you on some essential things you need to be mindful of while shopping for a printer.
Before buying a printer consider following things:
What amount and how frequently do you print?
How important is the quality of your print-out?
How much has to be in colour?
Do you want to print directly from a phone or camera without using a computer?
Do you print photos to keep?
Do you have to print on A3 or other sizes of paper?
Do you require your printer to go about as a scanner and copier as well?
What number of gadgets (PCs, tablets, cell phones) would you like to print from?
Would you like to print specifically from a phone or camera without using a PC?
After that decide on what kind of printer do you want, a multifunction or standard printer. If you are buying a multifunction printer, know what are its multitasking abilities, how easy it is to use, know the total cost of ownership, things to be considered while connecting to a network and all of your needs.
As to standard printer, let's take a look at it.
Laser or inkjet printer 
If you do less printing, an inkjet printer is a good choice but it yields higher running costs. The ink in desktop inkjet printers is very much expensive. They work best when used regularly, and can require frequent head cleaning and have problems such as clogged heads when left unused. Inkjets also have a wider range of ink cartridges. That makes it more expensive, as there are more cartridges to replace, but if you need very high-quality results it's the best one.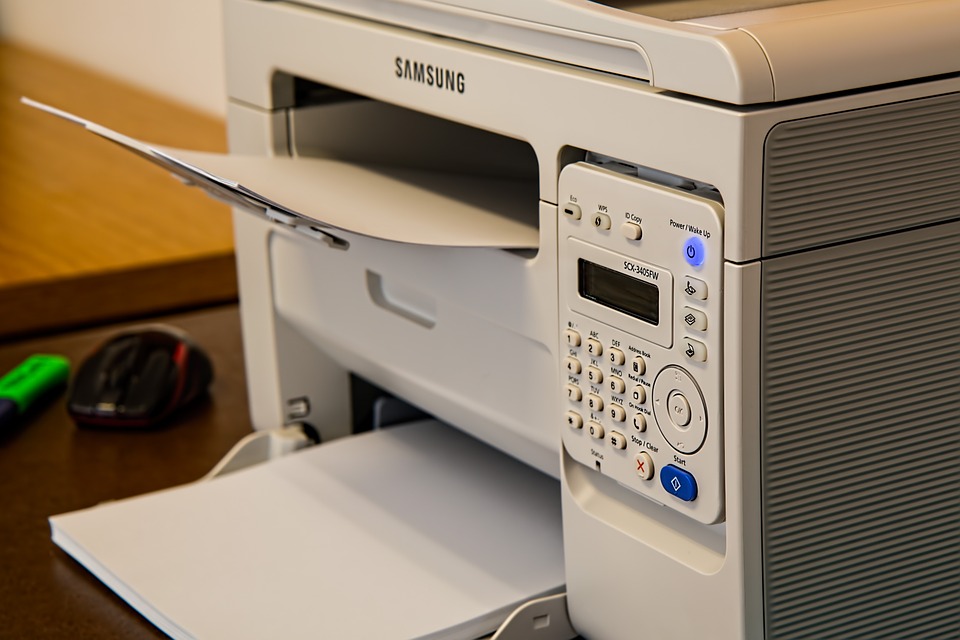 Laser printers, unlike ink jet printers, do not rely on a supply of ink and a small spray nozzle to deposit it onto the page. Lasers printers function much more closely to photocopy machine than they do to ink jet printers. An electrostatic charge is applied to the paper which is then passed over a toner drum (toner is an ultra-fine powdered carbon and polymer blend) which is then fused onto the paper with heat. This is why a drop of water doesn't ruin a laser printer printout the way it does a page from an inkjet printer—the toner is fused right onto the paper.
Laser printers don't use print heads like inkjet printers, so they don't clog and can be left idle for longer without problems. However, they only print onto standard-weight smooth plain paper and quality can be affected by noticeably uneven toner, particularly in areas of banding, and patterning, speckling or streaking.
Laser printers typically offer higher page yields than inkjets, but the cartridges are more expensive. Laser printers are a good option if you are regularly producing quality plain text, but typically less useful for photos.
For both lasers and inkjets, colour cartridges cost significantly more than black. Laser only, on the other hand, are generally both cheaper and smaller than colour printers. If your primary printing needs are black and white text prints with occasional supplemental images, print-for-print you can you for a laser printer.
What to consider
Speed: Speed of printer is expressed as PPM (pages per minute), as CPM (characters per minute) as IPM (images per minute). If you're comparing ink jets with laser printers, Inkjet printers are significantly slower than laser printers on PPM.
Connection: Wired Printers have USB port to directly connect to a computer, also have an ethernet port for joining a wired network.
Wireless: Wireless connection includes Bluetooth, Google Cloudprint, AirPrint (iOS only), PictBridge. With a wireless connection, you can connect computer and digital devices without cables.
Duplexing: It is for print on both sides. Manual duplexing is annoying so if you want to save paper opt for a printer with automatic duplexing.
Tray size: The size of the input tray is crucial if you use the printer a lot. The input tray on most personal colour laser MFPs will hold 150 to 250 sheets of A4 paper, and some printers have a second tray for a different paper type such as headed stationery.
Manual Feed: It is important to have a manual to make it easier to print on envelopes or letterhead or papers.
Print heads on cartridge: A printer head that's not part of the cartridge will often last for the life of the printer itself, but if it does wear out it can be expensive to replace. Cartridges that include a print head won't usually wear out over the life of the single-fill cartridge, but this adds to the cartridge cost.
Printing options: There are several printing options so look for a page per sheet, poster printing, A3 paper, booklet printing, borderless printing, optical disc printing, transparency, watermark.
 Connection options are important
The standard connection for a printer is USB. Network jack also comes along with it for network-based printing. Not only that, they are being produced with in-built wi-fi connection so that they needn't be near the router to carry out printing. The other connections are as follows:
Bluetooth: It allows printing from a mobile phone but has to go through some trouble for mobile/cloud printing.
PictBridge (PB) : It supports a connection between the digital camera and printer. If both camera and printer have PictBridge, you can print without a computer when it is connected with a USB cable.
Memory card: Nowadays, many printers support memory cards that can be very useful for printing a 'contact sheet' of thumbnails and selected pictures without needing a computer.
Airprint: To print from iPad and other Apple device, you need an AirPrint enabled printer. However, many printers can be connected with OS X's USB printer sharing feature.
Google Cloudprint: With Cloudprint, any device can access printer over the internet.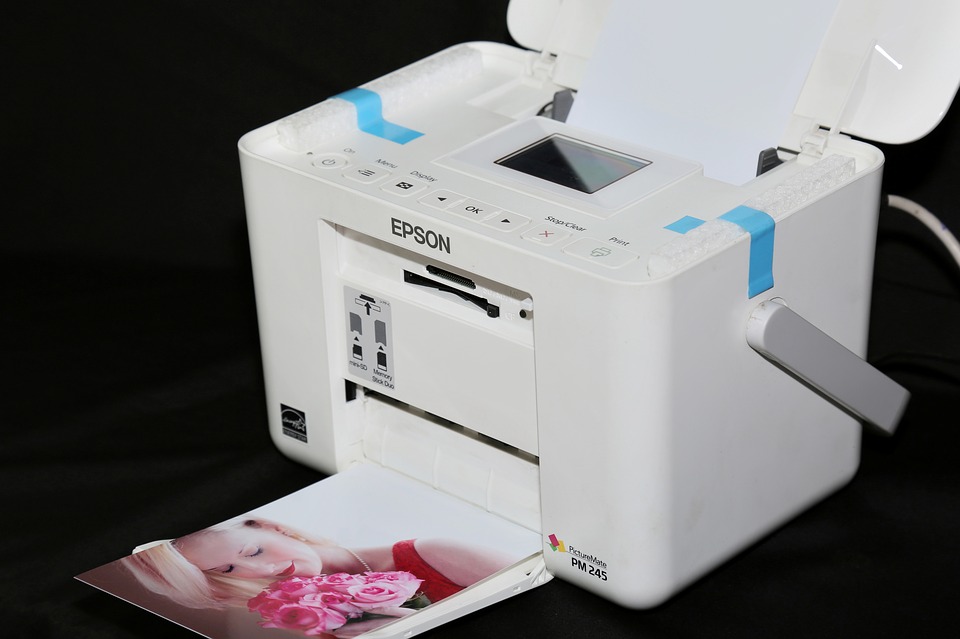 Keep cost as low as possible
Draft mode – Most printers will let you select a draft mode for printing, which will use less toner. Because Ink and toner are probably the most expensive printer supplies. Check the software settings for a black-only mode, which will avoid mixing in colour toner with black. Duplexing (automatically printing both sides) – convenient and cuts paper costs.
Compatible cartridges – You can use cartridges from other manufacturers, but be careful whether your alternatives are defective, they might leak toner or ink into your printer. And never buy cartridges from overseas. Cartridges can be bought online, so you can almost certainly save money by shopping around.
Refill, recycle – refilling your cartridges could save you money over buying new ones each time. But not all can be recycled.
Power costs – Check out on the printer for power it consumes, generally this is the part which we left mostly unchecked.