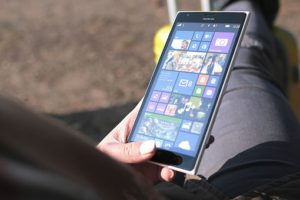 It has already been confirmed that Nokia is making a comeback in 2017. Nokia, which was once a family name is indeed worth waiting for.  The mobile brand Nokia is still very close to our hearts because of the best phones it delivered during its heydeys. Nokia brand phones are ranked in the best-selling phones of all time. This time it is teaming with Android and we hope it will have something very new and phenomenal for its customers. Since its announcement about its comeback back in May, there are already so many speculations about the next Nokia phones. We have rounded up all the speculations of the next launch here. Have a look:
Nokia D1C
It will be probably the first Nokia phone launching in early months of December. It will come in two models. The 5-inch model will come with a 1080p screen, 2GB of RAM, a 13MP camera, and a Snapdragon 430 ARM chip. And the other one will feature 5.5-inch screen with 1080 resolution, 3GB of RAM and a 16MP camera.
Nokia C9
Rumours suggest that C9 will have 5 inch full HD IPS display and Gorilla Glass protection 4. The dual SIM supported phone is 4G compatible, powered by 4000 mAh battery. It will run on Google's Android v6.0 (Marshmallow) OS. It will have 3GB RAM and 32GB inbuilt storage. As to the camera, leaks suggest it will sport a 16 MP camera.
Nokia E1
According to the rumours circulated, it may not have any MicroSD slot. If the rumours are to be believed, it will run on Android Marshmallow. It will be powered by 2,700 mAh battery and 2GB RAM. Other specifications include 20 MP primary camera, 5MP secondary camera and a 32GB inbuilt storage capacity.
Nokia P1
It is rumoured to have 2K display and will come in two 5.2- and 5.5-inch variants. Both versions of P1 will come with AMOLED displays and will be IP68 certified. It will run on Qualcomm's Snapdragon 820 processor. Rumours suggest that it will feature 22.6 MP camera on the back, 3GB of RAM and 3,000 mAh battery.