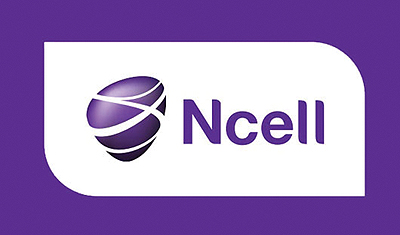 Nepal's second largest telecom operator, Ncell has finally introduced prepaid to prepaid mobile balance transfer service which enables subscribers to send and receive balance at anytime and anywhere to their friend's or family's Ncell numbers. Though Nepal Telecom (NT) has already launched the service a few years ago allowing users to utilize this service free of cost, Ncell charges Re. 1 (excl. of taxes) per transaction this time.
How to activate Service?
Ncell customers need to dial 17122 to activate the service. Balance transfer service activation is free of cost.
How to transfer the balance?
Dial *17122*<Type receiver's mobile number>*<Type transfer amount>#. If you want to transfer 10 Rs to your friend's number, you need to dial the code: *17122*98XXXXXXXX*10#. You need not know security code for accessing this service.
Ncell allows you to transfer from Rs.10 to a maximum of Rs. 200 at a time. The other thing to note is that maximum amount that can be transferred from a single prepaid number cannot exceed Rs. 600 per day and can perform only three transactions in a day. The service charge of Re. 1 gets deducted from the transferred amount i.e. the receiver will not get the equal amount as transferred. The transferred amount can be used for making calls, surfing the internet and sending SMS or MMS.
Balance transfer service is thought to assure uninterrupted service to the subscribers and help them remain connected with friends and families every time.
The telecom operator had already introduced service to recharge another Ncell number by dialing *102*<Recharge PIN Number>*<Other Ncell Number# years ago.
Nepal telecom users can use the service of prepaid to prepaid balance transfer service for free by dialing *422*<Security Code>*<NT Prepaid Mobile Number>*<Balance in Paisa>#.