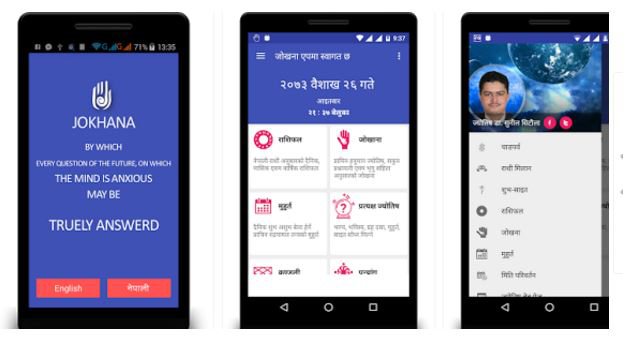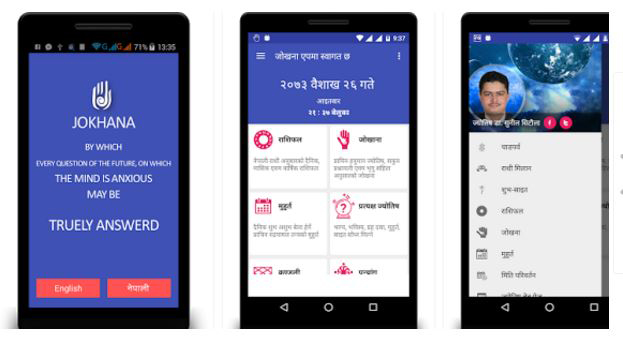 The best innovation to date associated with mobile is mobile applications. This innovation has outdone almost all other technologies. It has changes how we use our mobile phones at the same time created lots of opportunities for people from different background. People not only communicate through mobile apps but get their almost every work done through it. Mobile apps have been useful to every sector to keep their service seekers informed. And mobile app is changing how you predict your future. You needn't visit fortune teller anymore. You can get the work done via mobile app: Jokhana
Jokhana tells you about your daily horoscope, auspicious and inauspicious time period of day and night, Janma Kundali, answers on different questions related to your future business, family life and so on. It has listed 25 questions that can guide you through daily life.The app lets you fix the appointment with the astrologer Dr. Suneel Sitaula. You can also ask directly to astrologer on various aspects of your future via the app.
According to the app, the auspicious time it provides to you is based on rudrayamal tantra. This app even helps people without horoscope to find answers to their questions. Likewise, you can also convert the Nepali date to English date and vice versa.
Currently, it is available on Android only.
Download it here!