Apple has launched iPhone 7 and iPhone 7 along with the Apple Watch Series 2 in an event in San Francisco yesterday. Apple has claimed iPhone 7 to be the best iPhone it has created. With every new launch, users want some new stunning features like longer battery life, faster processor, and larger screen and iPhone 7 has lived up to these expectations. Let's go through the major new ten features.
Camera
iPhone 7 has an incredible camera and everything is new about iPhone 7. Both iPhone 7 and plus have upgraded cameras. The iPhone 7 has a 12-megapixel wide angle camera, and has 4 LEDS in the flash.It comes with optical image stabilization to reduce blur associated with motion and handshake. It has a larger aperture allows up to 50 percent more light onto the camera sensor than iPhone 6s, further enhancing the camera's ability to take superb low-light photos. LEDs flash is 50 percent brighter than iPhone 6s. The 12MP camera captures high-resolution video up to 4K. You can take sharper and more vibrant selfies with 7MP front-facing camera. The iPhone 7 has a smarter ISP that performs 100 billion operations in 25milisecond.
The iPhone 7 Plus has an additional telephoto camera, together with 12-megapixel wide angle camera offers optical zoom at two times and up to 10 times digital zoom for photos.
Design (water resistant, pressure sensitive home button)
It has a beautiful design. The jet black finish is stunning. It comes in five colour options – silver, gold, rose gold, black and "jet black". Apple has introduced a beautiful black with a matte finish and a deep, high-gloss jet black. Both the 4.7-inch and 5.5-inch models are constructed with incredibly strong 7000 Series aluminum.
The iPhone 7 is the very first water and dust resistant iPhone. The Home button on iPhone 7 is designed to be durable, responsive, and pressure sensitive. It's even customizable with taptic feedback. IT has a faster fingerprint sensor 'Touch ID' that makes unlocking your iPhone easy and secure.
No headphone jack, Lightning airpod
iPhone 7 comes with EarPods that have a Lightning connector. The new phone comes with an adapter for those who have the old headphone jack headsets. The new AirPods offer a game-changing listening experience. Designed with a huge amount of forward-thinking technology inside a tiny device, these wireless headphones offer crystal clear sound. Using it is just easy. The AirPods will be available by late October.
A10 Processor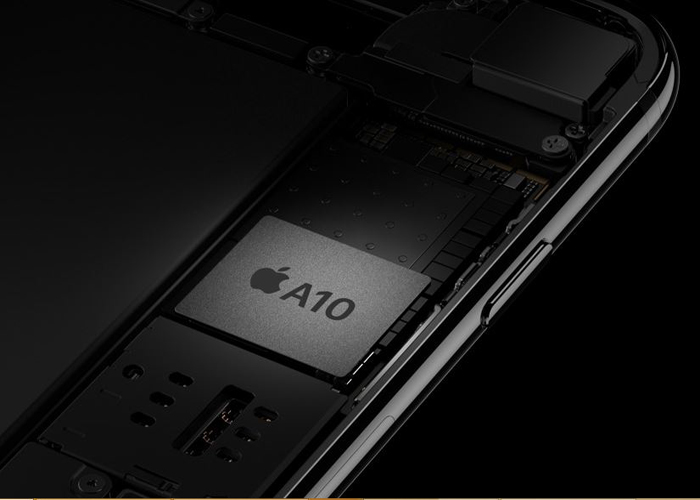 A10 Fusion Chip is the most powerful chip ever in a smartphone. It is 40% faster than A9 which is in iPhone 6 and 6pus and two times faster than A8. The A10 Fusion chip's CPU has two high‑performance cores and two high‑efficiency cores to deliver the best performance and efficiency.
Longest battery life
The new iPhone has the longest battery life ever in an iPhone. iPhone 7 lasts two hours more than iPhone 6s. iPhone 7plus last one hour more than iPhone 6s plus.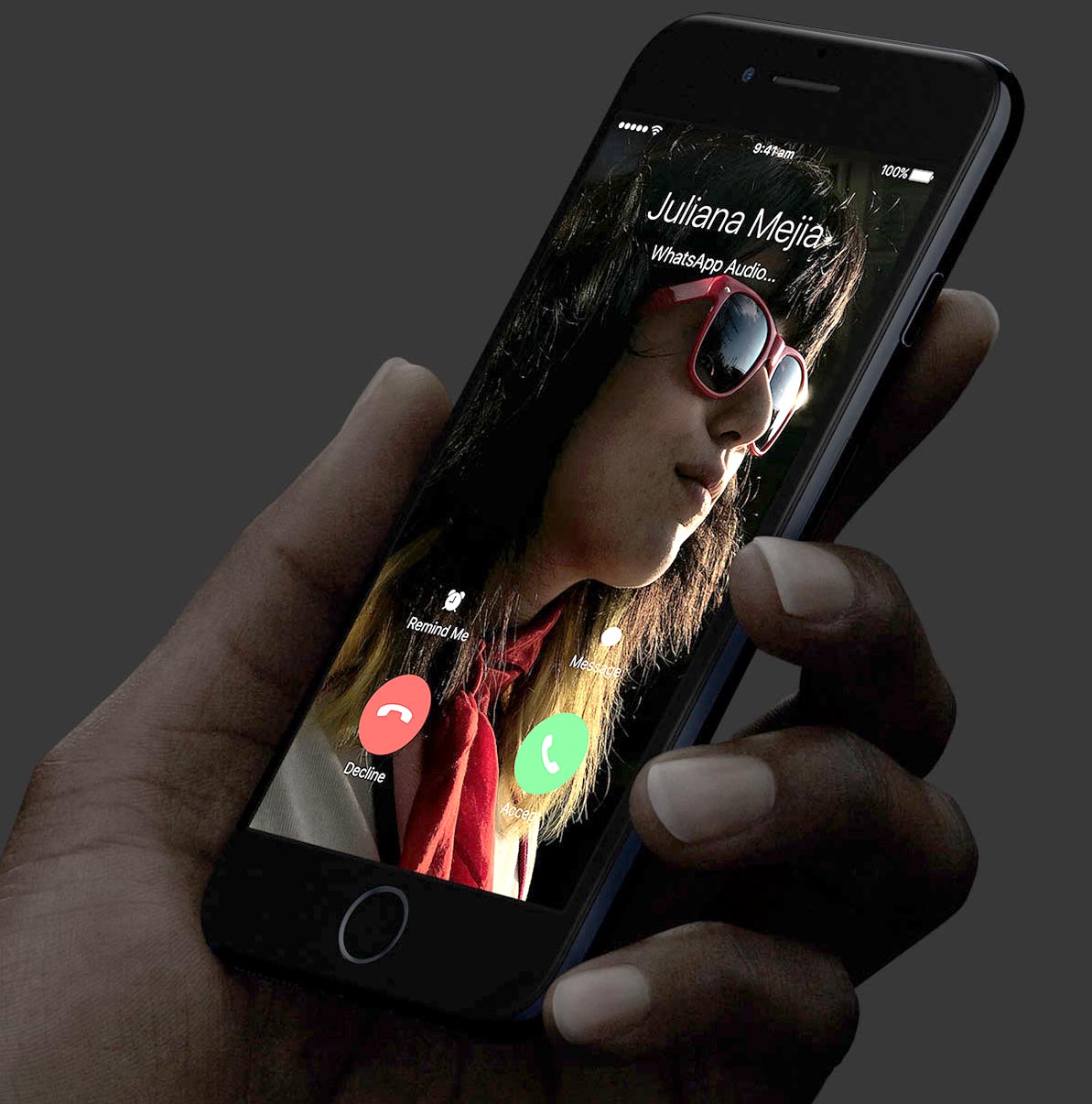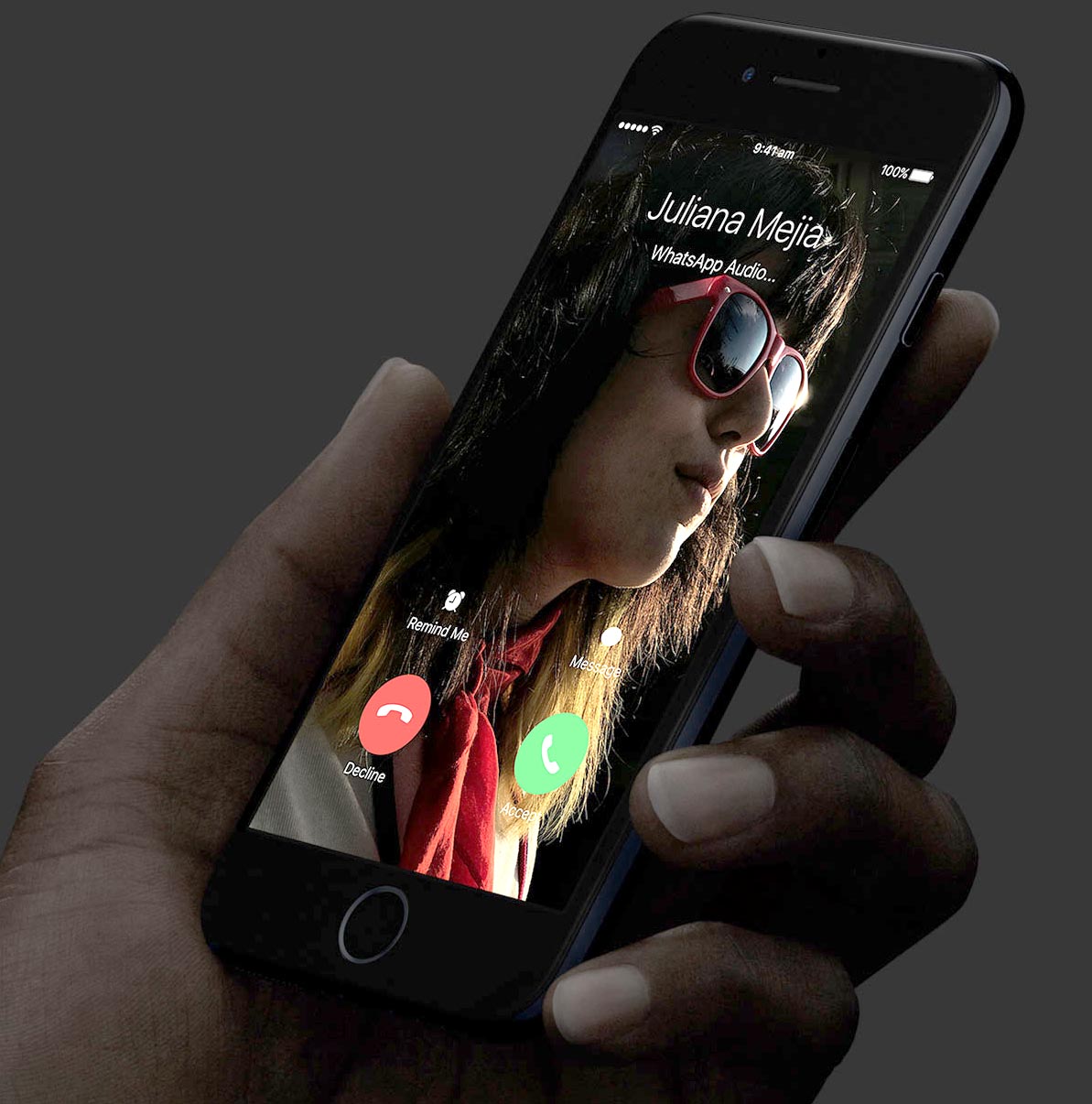 Storage
iPhone 7 has doubled the capacity of iPhone 6s offering three storage options 32GB, 128GB, and 256GB. It has three storage options.
Audio: stereo speakers
For the first time, iPhone comes with stereo speakers, delivering two times the audio output of iPhone 6s and increased dynamic range. One speaker is on top and one on the bottom.

Software
It runs on iOS 10 that brings a host of new exciting features like better maps, Messages with New stickers, new full screen effects and other apps that run on iMessages. The hardware and software have been designed together so that apps can take full advantage of hardware features such as the powerful A10 chip, advanced camera system, Touch ID sensor. Everything about iOS is designed to look beautiful and work beautifully.
Pre-orders for the iPhone 7 will open on September 9 and will be available from September 16.