Kathmandu Metropolitan City has honoured the privately owned telecom service provider for paying highest amount of advertisement tax in the last fiscal year. Ncell was felicitaed with appreciation letter for making largest advertisement tax contribution.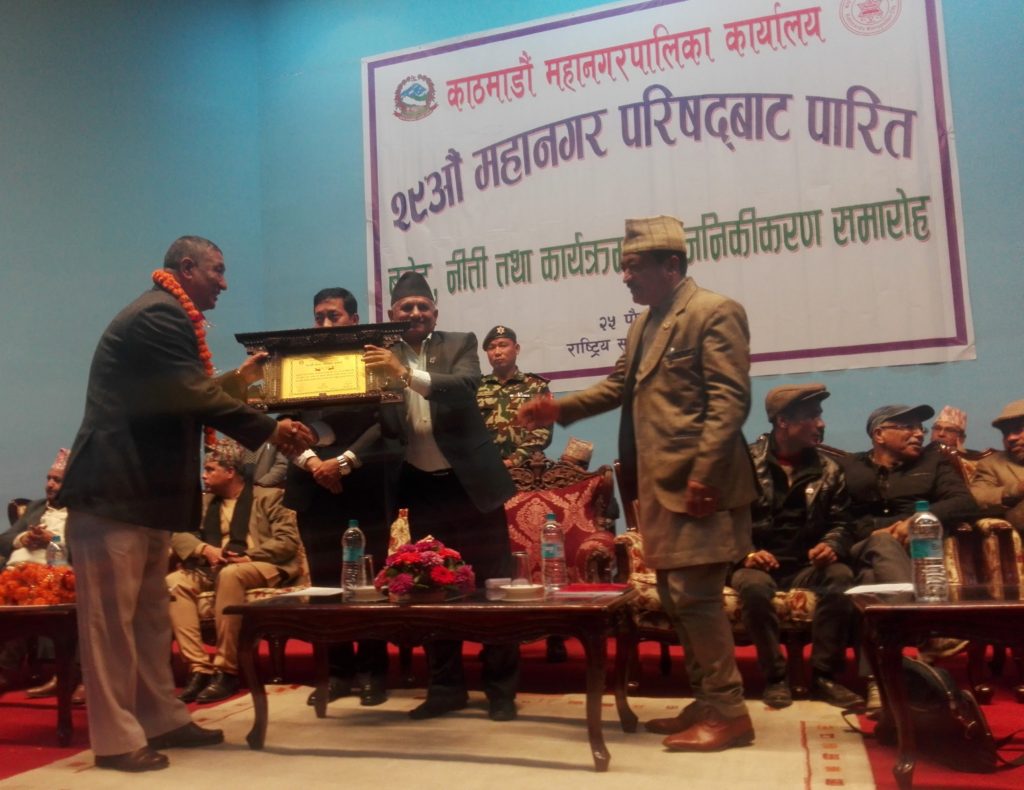 In a program organised to unveil KMC's budget, plans and programmes, Ncell was felicitated as top advertisement taxpayer. Minister for Federal Affairs and Local Development awarded letter of appreciation to Mahendra Bhattachan, Director of Security of Ncell.
Appreciation letter conferred to Ncell reads,' Ncell has been awarded this letter of appreciation for its contribution as the highest taxpayer in the fiscal year 2015/16.' According to KMC it had collected Rs 41.7 million as advertisement tax in the last fiscal year. One-third of it was contributed by Ncell.  In previous years as well, Ncell has been honoured as the top taxpayer.