Ncell has introduced a new scheme called 'Ek Ma Dui Offer' for its pre-paid customers. The offer enables subscribers to make a call in any other Ncell number at as low as 25 paisa per minute including taxes.
This offer provides double minutes on the purchase of existing daily, weekly and monthly voice packs at the existing price. Customers buying Daily Voice Pack of 11 minutes at Rs 11 will get additional 11 minutes of talk time which means customers will get a total of 22 minutes of talk time with a validity of 24 hours.
Customers subscribing Weekly Voice Pack at Rs 60 will get a total of 140 minutes instead of 70 minutes with a validity of 7 days. Similarly, Monthly Voice Pack users can enjoy 800 minutes instead of 400 minutes at Rs 200 with a validity of 30 days. In this way, with Monthly Voice Pack, the customers can make a call to any Ncell number at 25 paisa per minute. Pack rate includes applicable government taxes.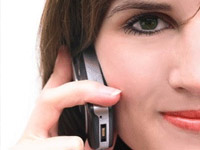 Customers can subscribe the voice packs through USSD, IVR and SMS'.  Customers can dial 17118 and press 1 for daily voice pack, 2 for weekly pack and 5 for monthly voice pack to activate the voice pack. In USSD method, customers can dial *17118# and select a desired option of the voice pack.
Similarly, while buying the pack through SMS, a customer will have to type 11 for a daily pack, 60 for weekly pack and 200 for a monthly pack and send it to 17118 for activation.
The offer will be valid for three months being in effect from today. Customer will be charged normal tariff once the validity of these packs expires. The normal charge for a call is Rs 2.50 (including taxes) per minute.