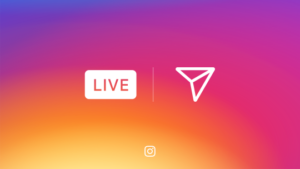 Are you a fan of the live video feature on Facebook and Twitter? If yes, cheer up. We have good news for you. Live video is coming to Instagram as well.  It is rolling out live video on its Instagram stories. Just swipe right from feed to open the camera, tap start live video and go live for an hour to your followers.
While you are live, you can post comments for everyone or turn off the comments altogether. When you go live your followers will be alerted with a pink live icon on your profile. During your live session, you can continue to like and comment on your friends' posts. You can check out new live stories on Explore. Live video feature on Instagram stories will be available to its global users in the next few weeks.
Along with the live video, Instagram has made another new update available which is disappearing photos and videos. You can send disappearing photos and videos directly to groups and friends. Such photos and videos will disappear from the inboxes of your friends once they see it.  But you can only send disappearing photos and videos to people who follow you.