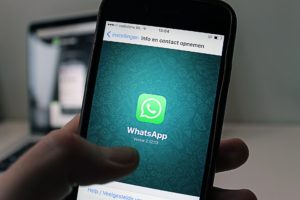 If you are using older mobile phones it's high time you get a new one if you want to continue using Whatspp in 2017. The changes company will bring on WhatsAppp Messenger will not be compatible enough with older handsets so WhatsApp will end support for such phones.
WhatsApp will stop working on Android 2.1 and Android 2.2, Windows Phone 7, iPhone 3GS/iOS 6 from 2017. If you are using iPhone 4, 4S, or 5 but haven't been updated to newer version of the OS then it will not support WhatsApp from 2017. The phones, tablets running on Android 2.1 and Android 2.2, Windows Phone 7 will also be affected.
As to the Blackberry and Nokia phones, WhatsApp has reviewed its earlier decision of ending support for BlackBerry OS and BlackBerry 10, Nokia S40, Nokia Symbian S60. Earlier, WhatsApp had made an announcement to withdraw support from these phones as well but recently it has extended the support until June 30, 2017.
You can go the settings and check what version of operating system you are using. If your phone falls on under above mentioned affected category it's time to upgrade.