Just give a command and get your assignment done! Well, this is what ChatGPT does for students. ChatGPT is a revolutionary AI tool that has great knowledge to generate text responses on any prompt. Definitely, Chat GPT is a potential assistive educational tool as it is capable of helping students in their studies. In fact, students are freely using ChatGPT for assignments.
Why students should use ChatGPT for Assignments?
ChatGPT can be a one-way solution for students who are struggling to upgrade their grades or learn in a more easy way. For instance, students can use ChatGPT to
Develop crash study plans if they don't have enough time to prepare for their upcoming examinations.
Identify shortcuts or tricks for complex course problems of basic physics or math and even complex engineering problems.
Text summarization and extracting key points without having to read all text. Also, if you want to get feedback on something your creative work like an essay, poems, articles, etc., then ChatGPT is there for you
Get a personalized experience; you can learn from chatGPT just like with a personal tutor.
Gather sources, organize notes, and generate a bibliography.
Work together seamlessly and productively with teammates in any project.
Read Also: An Ultimate Guide to ChatGPT for beginners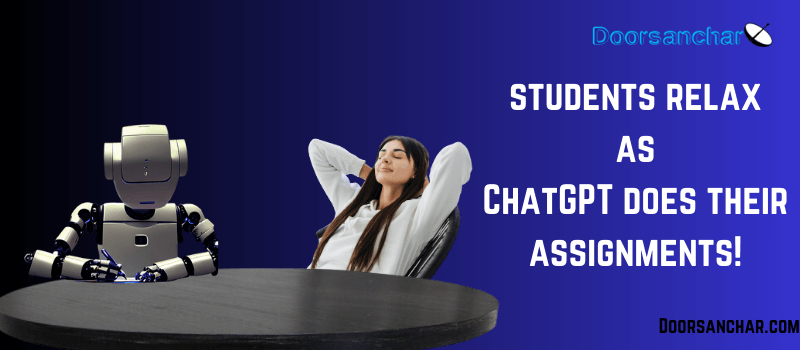 Moreover, with ChatGPT, learning doesn't become boring. However, students are using ChatGPT haphazardly and putting in almost nil effort of their own. This is why ChatGPT has become only a solution rather than a helping tool for students, and this is certainly not ethical.
Read our blog to find out Why ChatGPT is great for Media and Marketing?
Why do people consider "using ChatGPT for assignments" is unethical?
ChatGPT does not do research in many cases. In most cases, ChatGPT gives completely made-up information in its outputs. And if you use such content created by ChatGPT, your writing will not be up to the given standards of intellectual thought, self-reflection, and thorough research. You may not even pass the exam. In fact, because of the use of AI-generated content,  students were not given certifications. Another thing is that if you have your essays written entirely by ChatGPT, they will be advanced for sure, but your essay will lack citations which is one of the most important aspects of any essay. 
Read Also: Why ChatGPT is beneficial for Media and Marketing?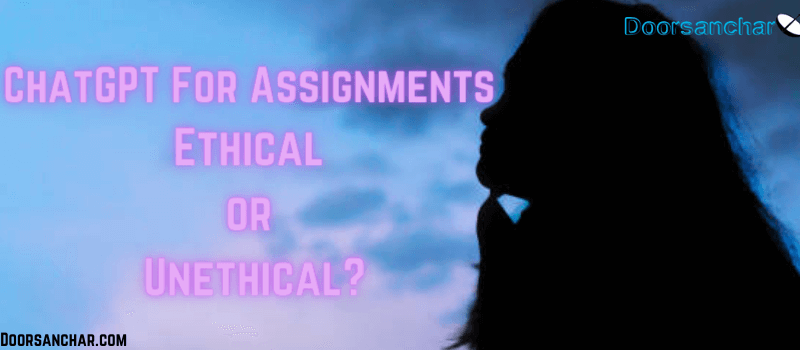 Making ChatGPT and other AI do your work is unethical as you are not submitting work created by you. Assignments are designed to evaluate your ability to do research and critical thinking, not the AI's. Moreover, using ChatGPT only is like you cheating on yourself. Yes, definitely, you can use ChatGPT to polish your essay/content, but solely relying on it is not a good decision. 
Overall, ChatGPT is not too good or bad as it entirely depends on "to what extent" it was used by students to do the assignments.
Dos and Don't when using ChatGPT for your assignments?
Do ask for research guidance before writing an essay and save your time. 

Do use ChatGPT to brainstorm ideas and build your own argument and do critical thinking.

Do ask as many questions about your study topic if you don't understand.

Do use it to proofread your final draft for grammatical errors, issues in sentence structure and readability.

Don't use ChatGPT to write essays at the last minute. At present, many plagiarism detection software is available. Your professors can find out AI-generated and plagiarized content instantly.

Don't just blindly trust ChatGPT's content; make sure to verify your content using multiple sources.

Don't use ChatGPT if your university's academic integrity policy does not allow it.
Wrapping Up
If students use ChatGPT wisely, it will be a great help in improving their grades. Also, students must be aware of the fact that ChatGPT does have some loopholes and should not be used entirely to replace the efforts and personal thought, critique and analysis.