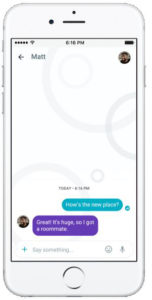 Google has launched a smart messaging app for android and iOS titled 'Google Allo' which let users continue their messaging without any disturbances. While we are busy on texting, we are often distracted by various notifications on mobile and have to pause to switch between the apps. Understanding these woes of users, Google has introduced the Allo messaging app to help them express more in their chats.
Smart Reply makes the Google's messaging app distinct from other messaging apps. With smart reply, you can respond to the messages quickly. Google suggests various responses that likely suit the messages you have received. The other unique feature is Google Assistant. It assists you messaging in every way. You don't have to leave the conversation to carry out other must do chores. With Goole Assistant there to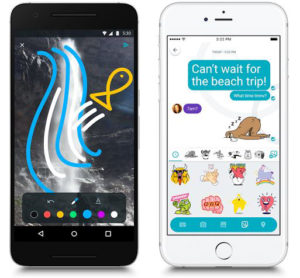 help you, you can make your friend busy with Google Assistant while you aren't there. You also can chat directly with google Assistant.
While you are chatting on Google Allo, privacy wouldn't be your concern because it has created a mode within Google Allo called Incognito. When you chat in Incognito mode, messages have end-to-end encryption and provides additional privacy features like discreet notifications and message expiration. The  app also includes a variety of emoji, stickers to enrich your messaging activity. On Google Allo, you can make photos your own by scribbling on them and change the size of emoji, text as you like them to be.
The Google Allo app will be available worldwide in the next few days.