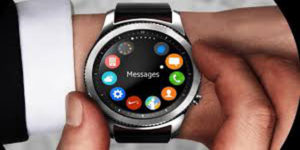 Samsung has unveiled the fourth generation of its Gear smartwatch at IFA technology trade show with features for you to go days without needing your phone or to recharge.
With Gear S3, you can make and answer calls, check updates and stay connected. It features a brilliant two-inch curved super AMOLED display that looks magnificent on your wrist. It has preloaded Samsung galaxy apps like Milk Music.
Samsung has created two versions – Classic and Frontier. They are mostly identical.
You only have to turn the bezel to respond to calls, to read messages, to go to that app you need. Turn the bezel to scroll through apps, messages and long text. You don't need a phone with you, everything is handled by the Gear S3.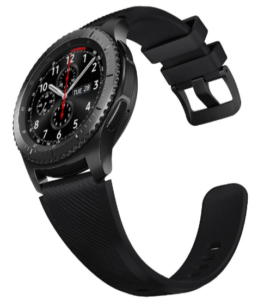 Even if you don't have your phone or wallet with you, you needn't worry. Because Gear S3 supports both MST (Magnetic Secure Transmission) and NFC (Near Field Communication) payment technologies.
The Gear S3 has 4GB of internal memory so you can take your music with you, without the weight of your phone.
Another distinction is Wi-Fi only and 3G/LTE. The watches come with a speaker and a microphone so they can handle voice calls – the watch can make the call itself or just serve as a hands-free for your phone.
The Gear S3 runs its own Tizen-based OS, compatible on iOS but will work with Android phones as well.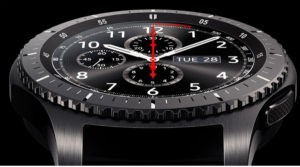 The watches use standard 22mm bands and are easy to swap .The Samsung Gear S3 Classic and Frontier are expected to last 3-4 days on average.
Much like the Fit2, the Gear S3 features sport tracking features – a heart rate monitor and GPS run tracking to name a couple. Samsung wants to kindle your competitive spirit with a feature that lets you match up against a friend in pursuit of a goal.