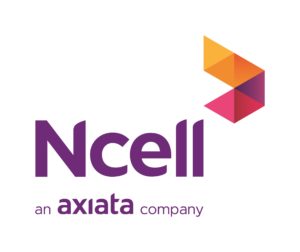 Ncell is organizing Ncell Mela in 5 major cities of the country, starting September 15, 2016 as part of its rebranding campaign. The event is being organized in Narayanghat, Pokhara, Butwal, Dharan and Birtamode to exchange seasonal greetings amid nearing festival season and to introduce new brand logo of the company among customers in a local level.
Ncell Mela packed with entertainment activities, games, food and fun will begin from Narayanghat (Narayani Kinar) on September 15. It will reach Pokhara (Exhibition Centre, Nayabazaar) on September 17, Butwal (Siddheswari Ground, Deep Nagar) on September 19 and Dharan (Public High School Ground, Dharan) on September 22. It will conclude on September 24 reaching Birtamode (Sugam Petrol Pump Ground). The Mela will begin at 11AM onwards till the evening followed by the concert in all the 5 cities.
Performance by famous celebrity artists and bands, game stalls, kids zone and food stalls are some of the features of the Mela. People visiting the Mela will also get exciting offers in Ncell products and services and there will be a special Ncell High Tech Zone, where visitors can test data, 3G speed, and devices.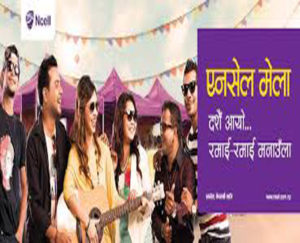 Artists including Sugam Pokhrel, Shiva Pariyar, Sandeep Chettri, Milan Amatya, Laurey, Raymon Das Shrestha, Samridhi Rai and Axe Band, among others will perform in the Mela. Similarly, UV Angels and DJ Rupesh are set to make visitors cheers. There will be a lot of ground activities targeting youth, adults and kids. For kids, Inflated Castle, Merry Go Around and Train are some of the attractions. Likewise, there will be many game stalls with fun and free gifts.
Besides, music, game and fun, the Mela will contain food stalls where visitors can taste different types of Nepali, Indian and Chinese food.