A smartphone has diverse functions and with its multitasking, the issue of power efficiency also rises. A single charge can't hold the power for a long time if you are the one doing most of your tasks with your phone. More than that, if you are always on the go, you need some power backup. This festive season if you are going to get one, below mentioned power banks would be a good choice. Given the approaching dry season, power cuts are bound to go up so spending on power banks would be a right thing to do. These are the best buys for this festive season as they come with attractive discount offers.
The CATZ 13000 mAh Power Bank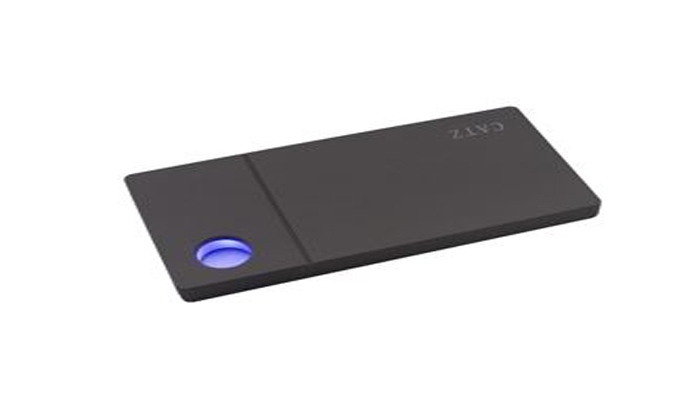 It  is the best option for us who have to bear the brunt of long hours of power cuts. It has a whopping 13000 mAh charging capacity and is quite lighter. You can charge two devices at the same time. It can be used as a flashlight as well. You need not worry that overcharging might affect the power bank as it is available with overcharging and under voltage protection circuitry. Not only that, you can get notifications on level of charge left in it. You can get it in INRs 2,011 from Amazon.
OnePlus 10,000 mAh Power Bank

Available in Silk White and Sandstone Black, OnePlus 10,000 mAh Power Bank is bold yet simple in design. It is a powerhouse of power with 10,000 mAh of power, enough to provide three full charges for your OnePlus device. It allows two devices to be charged simultaneously. It ensures your safety with overcharging and overheating safety measures. The other attractive feature is it doesn't lose its charge when on standby. It is available on Amazon at INRs 1,795.

CATZ Eye 4000mAh Power Bank
The 4000 mAh capacity power bank is attractive and lightweight one. Accessories should not be only efficient enough to carry its functions in a full-fledged way but should look elegant. And CATZ Eye 4000mAh Power Bank won't let you down. You will get hooked to it with its trendy style. With it, iPhone 6 and 6 plus charges 1.5 times, Samsung S6 1.5 times, HTC dsire-4.5 times, Sony Xperia Series 2 times. It is available at INRs 749 with 50% discount.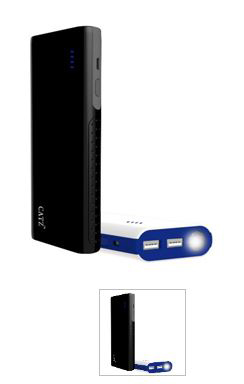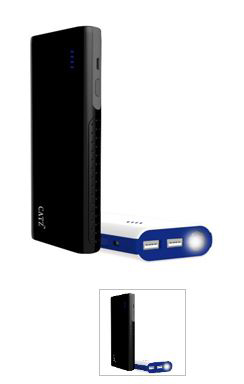 PTron Gusto 3000mAh Power Bank
PTron Gusto 3000mAh Power Bank is the perfect choice for those seeking for a slim pocket sized power bank. It weighs just 50 gram that fits even in your pocket wallet. It has a 3000 mAh battery capacity  capable of charging iPhone 6s in one and half hour. It takes 3 three hours for Galaxy S5 to be charged fully. You can get it at Latestone.com at INRs 599.
MI 20000 mAh Power bank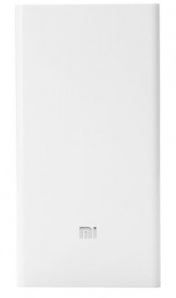 If you are always in a hurry to catch up with your gadgets, Xiaomi 20000 mAh power bank would be the best buy for it supports rapid charging. It is compatible with MIsmartphones, tablets, HTC, Blackberry, Samsung, Apple phones as well as digital cameras and gaming devices. It even charges the latest Macbook. The 20000mAh massive capacity of Xiaomi Mi power bank  is capable to charge the Mi4 smartphone 4.5 times, iPhone 6 as much as 7 times, and the new Macbook — 1.2 times It is available exclusively at INRs 1,899 for this festive season.