We all love to take videos of every moment to cherish later. As more smartphones focusing on advanced camera are hitting the market, those looking for high video and camera quality need not worry at all. But having an advanced camera is not enough to shoot best videos. Those jolts, shakes, jerky movements are unavoidable. The need for a video stabilizer has been a must. So if you are looking for video stabilizer for your phone and having a hard time to pick one from many available stabilizers we recommend you StayblCam. It has already been a hit among videographers. And we are pretty sure you will be impressed with its cool features and design.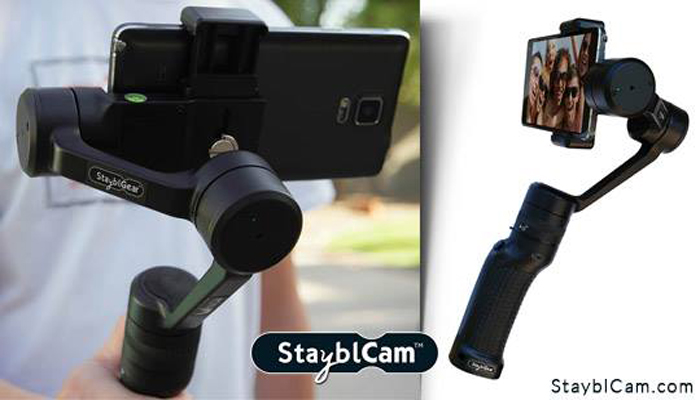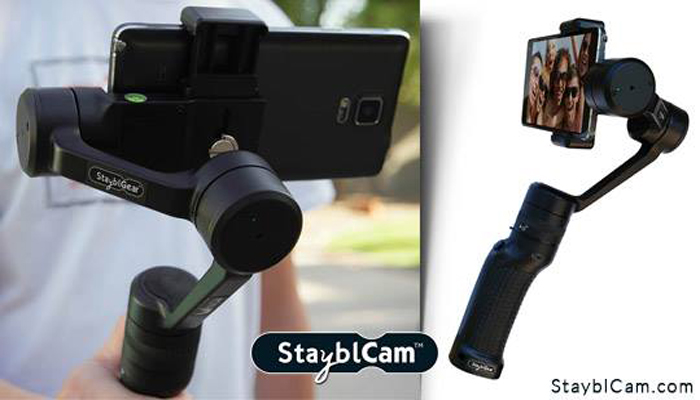 It is an amazing video stabilizer compatible with all smartphones. With a little effort, you can create smooth and professional videos at any angle. It is very easy to use, water resistant and comes with easy storage options. It is video stabilizer designed to gain stability on videos, especially on smartphones.
Cool features
It can handle all kind of weather conditions.
You can even film underwater.
It is very portable and easy to use.
You can shoot up to 3 feet above your head or as low as 1 inch off the ground
It is an easy task with StayblCam fixing shaky videos and filming from any angles. You can film your children playing from a high level or low level. If you want to get the whole thing in a single frame, that is also possible. For instance, wide angles of large crowds, celebrations and so on. You can record steady video up to 3 feet above your head or as low as 1 inch off the ground! It even works upside down. The other feature that differentiates it from other normal stabilizer is you can record stable video at ground or floor level – while you are walking normal or standing up.
Compatible with all phones and cameras
Whether you carry android phones or iPhones or any other compact camera like GoPro it is the perfect and the most flexible camera stabilizer. Not all camera stablilizer is as flexible as it is. It is compatible with wide range of phones and cameras. It can act as a GoPro stabilizer or as an iPhone stabilizer or an android phone stabilizer. Simply detach the smartphone adapter, and mount any lightweight camera fitted with a standard ¼" tripod screw hole. And your phone is ready to shoot.
No more shaky videos
We all have tried our hands in video shooting and shakes are inevitable. It is almost impossible to shoot steady videos. You can be assured with StayblCam shakes will not be a problem anymore. You can have full control over such jolts and shakes.
Very much portable and easy to use
If you are thinking it's difficult to carry around considering your experience with other stabilizers, then you are being judgmental. It is very portable and fits easily in your backpack or travel bag. Well, the zeal to use camera gradually slows down if it takes a long time to learn the basics of it. You can be 100% sure it doesn't happen with Stayblcam. Even an average customer can operate it with ease.
Affordable and economical
There are many video stabilizers available in the market but one that offers best features with affordable price is hard to find.  By contrast, stayblcam is the best in its level and when it comes to price also it is very reasonable. It is priced at just $ 74.95. The other highlight is the firm grip of the StayblCam smartphone adapter that holds your camera and phone tightly. No more dropping!
Get Discount
To get 10% discount on your shopping use code displayed on this image