While going through your Facebook wall, sometimes you find something so interesting and amazing that you want to save it to read it later. Or sometimes you may have a weak internet connection and your video viewing get disrupted halfway. At times on your Facebook wall, you happen to see the invitation to the upcoming event you would like to go but you are also afraid you might forget its details. So what would you do? Take out a pen and note it down? Ah, it's such an old-fashioned practice. So what's the way out?

There is a simple solution, saving the content right away on Facebook and read, view it later.
Here's is how to save the content on Facebook:
-Click on the drop down menu on the right corner of the post
-You will see option 'save', click on it
If you are wondering how to view those saved content, it is as simple as the saving task. You can either go to Facebook.com/saved or click on saved menu on the left corner of the Facebook homepage. If you want it to access it via your smartphone, click on 'More' menu and select 'Saved' option.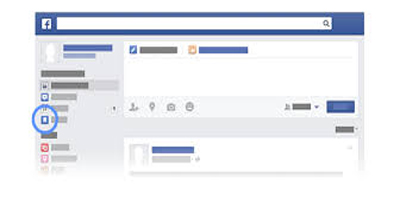 If you want to delete those saved posts or videos, you will see 'X' button on the top right corner if you hover your mouse pointer. Click on 'X' button and it will be archived. If you want it to be deleted permanently, go to archive page and click on button with three dots  (…). You will see delete option here. If you're on your smartphone, click the '-' button next to the saved post and then tap on Archive. You can delete the post from there.