Since the launch of the first iPhone to date, iPhone has been all time favourite. Over the past nine years, it has rose to the peak of the success and it still leads the smartphone market. Every new launch creates buzz around. With every launch, it has been thriving and innovating. Lets take a short look how it has evolved over the past nine years.
-iPhone was introduced for the first time in 2007 at the Macworld Conference and Expo in San Francisco.
-The iPhone was released in the US in June 2007 and UK had to wait for five more months for its launch till November 2007.
-The iPhone 3G was launched on June 9, 2008 and iPhone 3Gs was launched on June 8, 2009. The iPhone 3G's significant change was design and price. Instead of the original aluminium casing Apple went with a polycarbonate casing with metal buttons. Its price was dropped from a whopping $499/$599, to $199/$299. The iPhone 3GS added voice control, a rudimentary precursor to Siri.
-Apple announced the launch of iPhone 4 in June 2010. The iPhone 4 offered significant improvements to the display. RAM was increased to 512MB and the battery increased to 1420mAh.
-The iPhone 4s was launched in October 2011, and a day later after its launch Apple founder Steve Jobs died.
-A year later of iPhone 4s launch, iPhone 5 was launched which was faster and lighter than 4s. It came with an upgraded camera with features like low-light mode and panorama feature and a new app called Passbook. It was the Apple's first smart phone with 4G connectivity. Its back and sides were made of single piece of aluminum. Along with iPhone 5, it also introduced its new Earpods. The iPhone 5 also debuted Apple's first truly custom processor.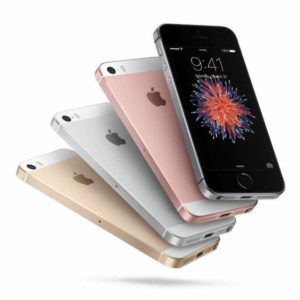 -The iPhone 5s and 5c were released in September 20153 in California. The battery in the iPhone 5c was increased, to 1510 mAh, bringing 3G talk time and LTE browse time up to 10 hours from the previous 8.
-CEO of Apple Tim cook unveiled iPhone 6 and iphone6 plus in California. These two handsets were larger and slimmer than their predecessors. iPhone 6 was 6.9 mm thick and 6plus was 7.1 mm thick.
-The iPhone 6s and 6s plus was unveiled at Bill Graham Civic Auditorium at California. They had same screen sizes but slightly thicker. With iPhone 6s, a new colour-rose gold was also introduced. It also had new software, iOs 9. The new upgraded camera in iPhone 6s had 'live photos'. It went on sale in September 2015.
-The cheapest iPhone to date, iPhone SE was unveiled in March 2016, that features 12MP isight camera, live photos capabilities and 4K video.
-Rumors are circulating about iPhone 7 that it will be lacking headphone socket,  will be completely waterproof among others, which is slated to be launched in September 2016.