Soon you are going to turn your iphone into a 3d camera, with an app your iPhone will be 3D camera for you. An interesting app will make your mobile device a 3D camera which takes 360 degree pictures of objects and presents that as 3D photo. Named as 3DAround the app takes pictures that are not only 3D but interactive and another interesting thing with the app is now you can download this precious without paying, means app is available to download free.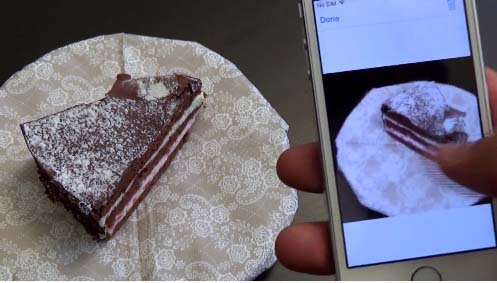 Swiss Software Company Dacuda developed app is designed for food photography but it can take 3D photos of same sized other objects too with the same quality and interactivity. The app allows user to share their food experience with their friends and families in real-time, the 3D and interactivity features lets other experience the food almost they tasted it.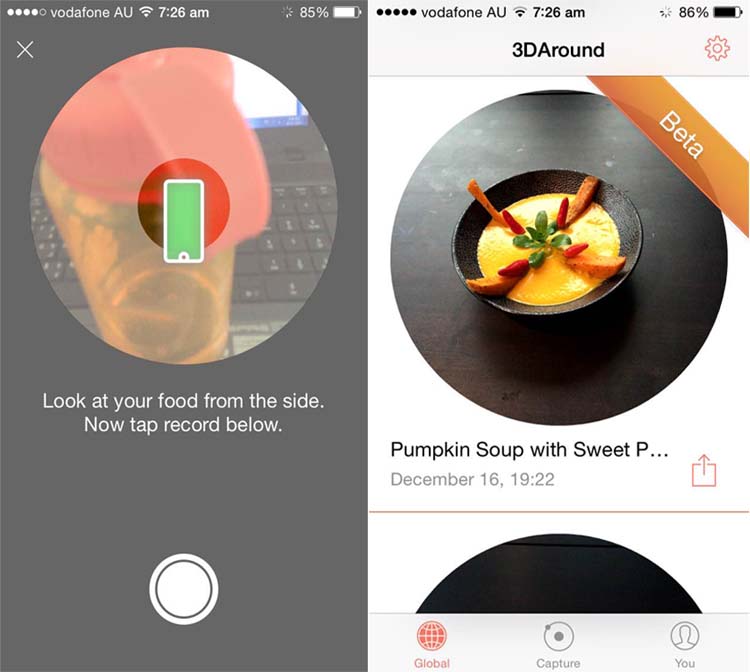 Actually the app takes various photographs when user takes photo moving his/her iPhone around the object and combines them into a single one as virtual 3D Photo.
At this moment it is not available in App Store but you can download this app from developer's website, its Beta version now. To download this app click here (needs you register with an email and they will send you direct download link) and (here is direct link). Both opens in next tab.