Apple has announced that the latest version of iOS will be available to all its users from September 13. It has been termed as the biggest iOS release ever which includes a range of exciting features. Everything has been better in iOS 10 making it more powerful, more personal and more playful. In iOS 10 you can use 3D Touch for shortcuts, new features in Messages, Maps, Music has been redesigned, and by simply picking up the phone you can wake your iPhone up.
Here are some of the best features of it.
Read This: Apple launches water resistant iPhone 7 with dual lens camera, stereo speakers

3D Touch
3D Touch allows users to view photos and videos and respond to incoming messages all without leaving the Lock screen. Users can clear all old notifications with 3D Touch. There are 3D Touch shortcuts for the Flashlight to select its brightness, for Timer to set timer, for Calculator to copy last result, for Camera to modify picture options And it offers more options on Apple Music and Messages.
Rich Notifications
Rich notifications are available now on iOS 10. Users can view photos and videos or respond to a message right in from notifications. 3D Touch enabled notifications help users to respond to messages without leaving the lockscreen. If you want to clear all your notifications, just 3D Touch the "X" on the right-hand corner of Notification Center and press "Clear All Notifications.
Messages
It offers you new ways to express yourself in messages. There is new iMessage App available. Emojis are three times bigger, you can add invisible ink, bubble effects, tapbacks. You can send messages that remain hidden which you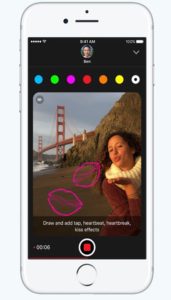 can simple swipe to reveal it. You can add a personal touch by sending fireballs, hearbeats, sketches and more. You can even draw over videos. You can replace words with emojis all with a simple touch and send a message in your own handwriting. The features and capabilities of Messages are truly incredible.
New Widgets

New Today view widgets for iOS 10 let you do a 3D Touch gesture on app icons, preview those widgets and then choose to add them to your Today view. You can click the Edit button at the bottom of the Notifications screen to add or remove widgets—and there are a ton of widgets you can add.
New map
The map is beautifully redesigned. It makes proactive suggestions on where you're likely to go and the fastest way to get there. You can select a destination, make your reservation and a ride with Uber all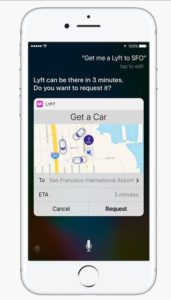 within Maps. You can search along your route, see what's around the corner and easily find the closest places for gas, food, or coffee. Maps even tell you how much extra time it will take to arrive.
Apple Music
Apple Music has also a have major redesign to make users even easier to enjoy their favourite songs. While you're listening to songs, you can also view the lyrics. It provides easier access to the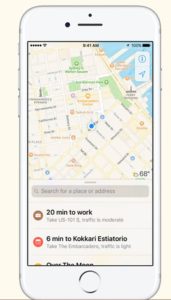 downloaded content on your phone and a quick search on what's new and what you might want to hear.
Lock Screen
The iOS 10 will provide a new look on the lock screen. Its screen will light up when you lift it to your face, you needn't press the side button to see it. And the notifications will appear on your screen letting you to view photos and video, and even respond to messages straight from the lock screen.
Delete Apps

iOS 10 lets users remove Apple's default apps from your Home Screen if they want it to be removed.