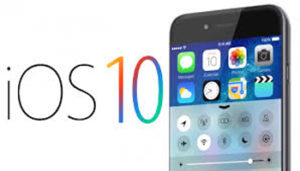 iOS 10 is here and when the new upgrade is available we want it to be better in every way. We want the latest version to be better than the previous one. So is the iOS 10 better than the iOS 9, you all must have been wondering about it. iOS 10 has the biggest changes in comparison to iOS 9. Let's see whether it supersedes iOS 10 in terms of speed.
iOS 9 is  more faster as to launching apps and doing other tasks . iOS 10 is somewhat slower as it comes with tons of new features. iOS 10 is behind iOS 9 by only some seconds. When it comes to boot-up time, iOS 9 surpasses iOS 10. Basically, in the new models like iPhone 6s and iPhone6,  there is a slight difference between boot times between iOS 9 and iOS 10. While opening camera app and unlocking iPhone iOS 10 is slightly faster than iOS 9. In regard to shutting down time iOS 10 is faster than iOS 9.
Related Post: 8 best features in iOS 10
On device per device, let's examine which one operates more faster. Youtube channel EverythingApplePro compared iOS 10 with iOS 10 in terms of performance starting with iPhone 5 as it is the oldest iPhone to support iOS 10.

iPhone 5
The time taken by iOS 9 and iOS 10 to unlock the device on iPhone 5 is pretty much same. In regard to spotlight search iOS 10 is slower,  while notification sender and app switcher are pretty much identical. While loading camera, web based apps iOS 9 is quicker.
iPhone 5s
While switching apps, trying spotlight search the time consumed by iOS 9 and iOS 10 is almost same. iOS 10 is slower while launching apps but web based apps and camera loads faster.
iPhone 6
iOS 10 takes less time compared to iOS 9 while starting up. However, there is not much difference on notification sender, spotlight search and app switcher. Apps are launched faster, camera loads faster on iOS 10 while web-based apps loads faster on iOS launching apps faster.
iPhone 6s
iOS 9 starts faster on iPhone 6s compared to iOS 10. As to spotlight search, notification sender, the time consumed is equal but app switcher is bit slow on iOS 10. On iPhone 6s also, apps, camera are launched faster while web-based apps perform slow.
iPhone SE
iOS 9 starts up faster starting time in SE than iOS 10. The time taken during spotlight search, notification switcher is same. However, iOS 9 is slower while launching apps but camera loads faster on iOS 10.
We can conclude Apple has done something good on camera operation. All in all, iOS 10 and iOS 9 are almost similar when it comes to speed and responsiveness.