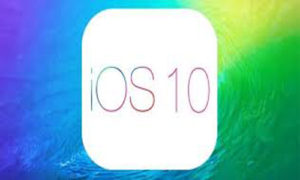 By now we are all aware of the exciting new update in iOS 10. If you have already downloaded iOS 10, you must be having a great experience with all its new features and app updates. But not all features are obvious. You won't find some of the features until you search for them. There are some hidden features in iOS 10 that will add more pleasure to your iPhone experience. Check it out:
Apps in Messages
iMessage has its own App store with apps like Fandango, Evernote, Opentable, Classic Mac, Venmo and much more. Fandango lets you buy movie tickets; you can book a reservation on a Opentable, take notes on Evernote. Most of the third party apps are available in the app store of iMessage.
Siri's new features
Siri has got a lot better with the new update. You can ask Siri to use third party apps like Venmo to send your dear one money, ask it to take a selfie, find emails and the like.
Smarter Search
With iOS 10 searches has been made a lot smarter. You can use Apple's object recognition technology to find exactly the photo you need to find. Or else you can search in the searches button also.
Finding People
Not only searching photos, you can also search people in the photos. iOS 10 has an app called 'people' that uses Apples's facial technology that identifies the face you want to find. You need to click 'Select' on this app's screen.
Photo Markup
You can add photos or add text on any pictures using Markup. You see on Snapchat doodles added on photos in the same you can do it on iOS 10 as well. You will find markup option on editing options. Once you open the photo, find the three-slider icon that will open up editing options. Then hit the three dot icon and choose markup.
Email filtering
Searching for an email among thousands of them is time-consuming as well as boring. To make the task of searching the right email for you, Apple's new Mail app is here. It has a filter button that assists you in filtering your inbox.
Raw image editing
If you like giving the new advanced look to the photos you have taken Apple has come up with Adobe Lightroom for Mobile or Obscura. You can enjoy taking editing to a great level with advanced options it has.
Close all the tabs in Safari at once
iOS 10 supports many numbers of tabs opened at once. If you do a lot of surfing that's an advantage. Earlier, you had to close all the opened tabs one by one but now you can close them at once. You have the option to close all the tabs at once on the bottom.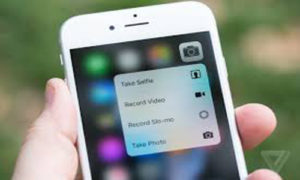 3D touch on all apps
With iOS 10 Apple has rolled out 3D touch on all apps. One of the best features of 3D touch is you can control flashlight brightness using 3D touch. You can find the option on Control Center to change the brightness of flashlight. You can also use 3D touch on the timer.
Change the order of download
Among the lots of downloads that are pending you can change the sequence in the download order, pause it or cancel with the 3D touch on apps. You can bring the download to the front of the order if you want it to be completed swiftly.