'Scam' & 'Spam' two words buzz on mind instantly when you heard about online money making, but remember all websites in internet are none of both. There are dozens of website which really providing the opportunity to make money from home or sitting in front of your gadgets. After a small research on the matter here are 3 websites from which you can make money online, it's not so hard but, keep your eyes smart on the things.
1. Clixsense.com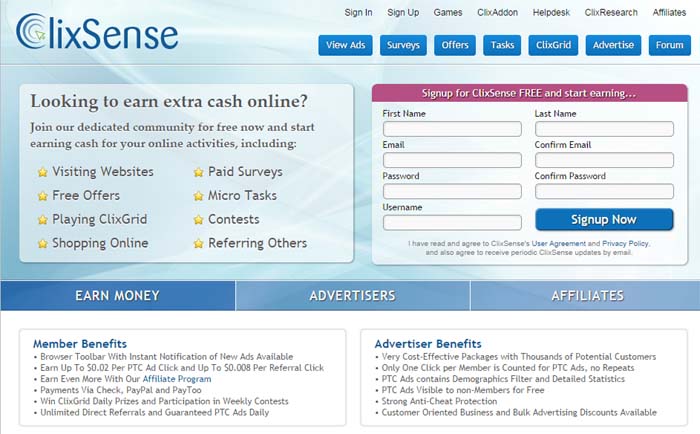 It's a paid to click (PTC) website using which users get paid. The website pays you for clicking and/or viewing ads from different advertisers. The cost per click is usually around 2 cents for that you have to view every ad for at least 30 seconds. (Terms may change time to time).
You can also make money by referring your friend and family members to Clixsense. For every referral making a dollar, you will get a half of the amount.
Clixsense offers these benefits to its members:
• Browser Toolbar With Instant Notification of New Ads Available
• Earn Up To $0.02 Per PTC Ad Click and Up To $0.008 Per Referral Click
• Earn Even More With Our Affiliate Program
• Payments Via Check, PayPal and PayToo
• Win ClixGrid Daily Prizes and Participation in Weekly Contests
• Unlimited Direct Referrals and Guaranteed PTC Ads Daily
Clixsense pays you on time via PayPal, Check and PayToo.
2. Cracked.com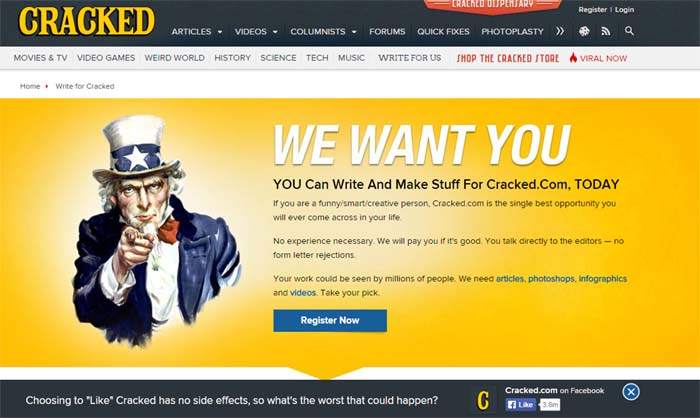 Cracked is one of the biggest comedy websites. This website get huge traffic so if you write anything for the website that goes viral in minutes and makes you a lot of money during the process. If you have creativity as well as a sense of humor, the website has great opportunity for you. Just try out.
Remember one thing website is very reputed so they don't just publish anything. So, if you have the ability to write quality and funny article – this could be the best option for you to fill your pocket with dollars.
3. About.Com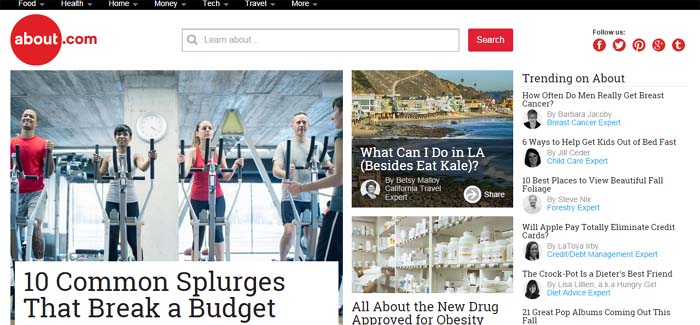 This is the website we all know (almost). Yep, almost every google search for tips and guides will bring up About on top of the google search page. If you have good writing skills with tips and tricks (how tos) the website gives a handsome dollars.
About.com is considered as most popular and credible source for guides and tips. With this it pays writers for what they write. With your knowledge and skill you can become a guide on About.com. Remember for this you must be expert of your field. You will have to go through a selection process to start writing.