Good news for mobile users who cannot resist using their smartphone even though walking on the street, now states started to think about them and build roads, street friendly to them and their mobile additive nature. With the growing trend of using phone on walk the concept of mobile lane is started to take part on national planning.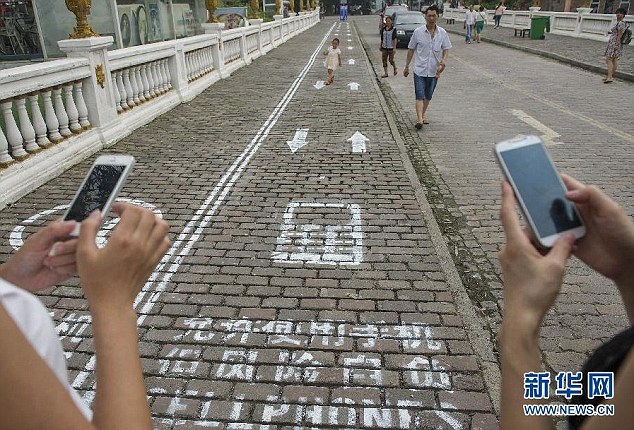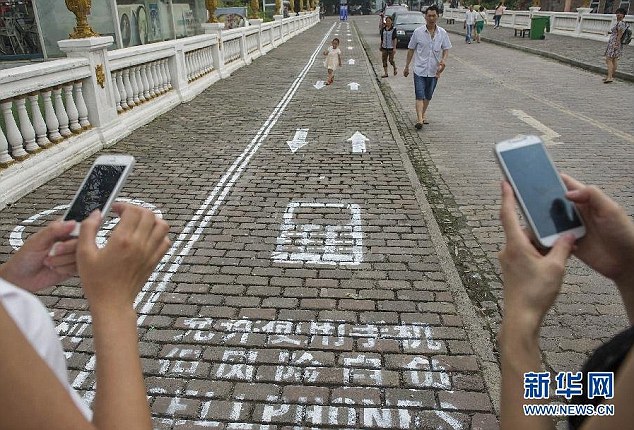 China opened different walking lane for those people who are addicted for phone, which is the first lane for phone users in the world Daily Mail reported. Chinese city of Chongqing started lane for people whose eye glued on the phone screen. Sign of mobile phone and words 'cell phone' is written on the street with partition by thick white line.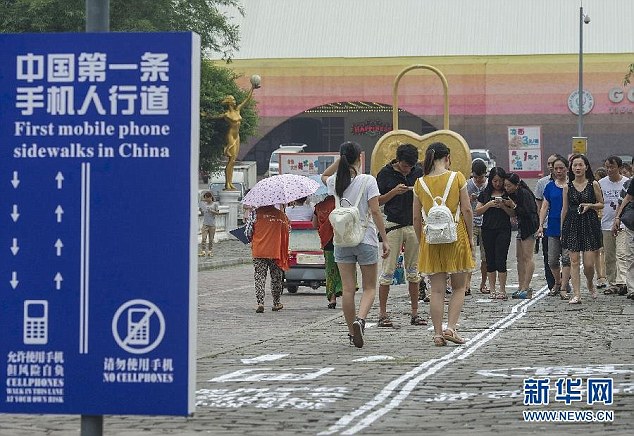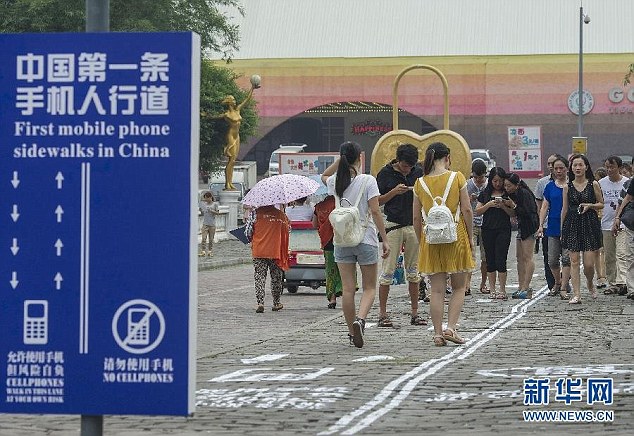 Different mobile lane was setup by the authority to response the growing number of mobile addicted people, mobile addiction is a major issue in China. Concept of different mobile lane seems to have been copied thoroughly from a program National Geographic channel featured some months earlier in this year.