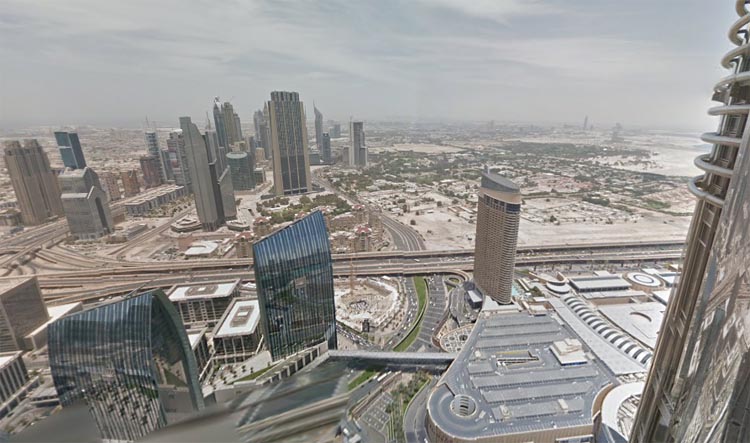 Isn't it interesting? You can visit world's tallest skyscraper the 'Burj Khalifa' without any cost. Obviously it's interesting and awesome to everyone to keep eye on world's tallest skyscraper. The internet giant Google is giving you such opportunity on its Google Street View. Google in this service allows you to explore and inspect one of the largest shopping malls with the view of Dubai from Burj Khalifa viewing deck.
Google's online pictorial map of United Arab Emirates as a Google Street View allows you to navigate through several levels of the 830 metre (2,722 feet) tall Burj Khalifa. You can view whole city from downtown Dubai with closer view from observation deck almost on the top of building.
Street View also provides an inside look at the Dubai Mall with this some view of city's pedestrian walkways, highways, skyscrapers, beaches and Dubai Creek.
Here is the Stunning view from Burj Khalifa viewing deck