Nepal Telecom has come up with revised rate of wired based FTTH internet service. Along with FTTH rate, the rate has been revised for packaged distribution and sales, customer –premises equipment (CPE) charge. As per the new rates, customers can buy a package of 120 GB with bandwidth Up to 10mbps at Rs 5,160 for three months. Likewise, a package of 250 GB with the same speed for six months can be purchased at Rs 9120. Customers can get 600 GB package of the internet with the speed up to 10 Mbps at Rs 18,240. If all these packages are over before the validity period, they can surf the unlimited internet at a speed of 192 kilobytes.
Nepal Telecom's new rates in Nepali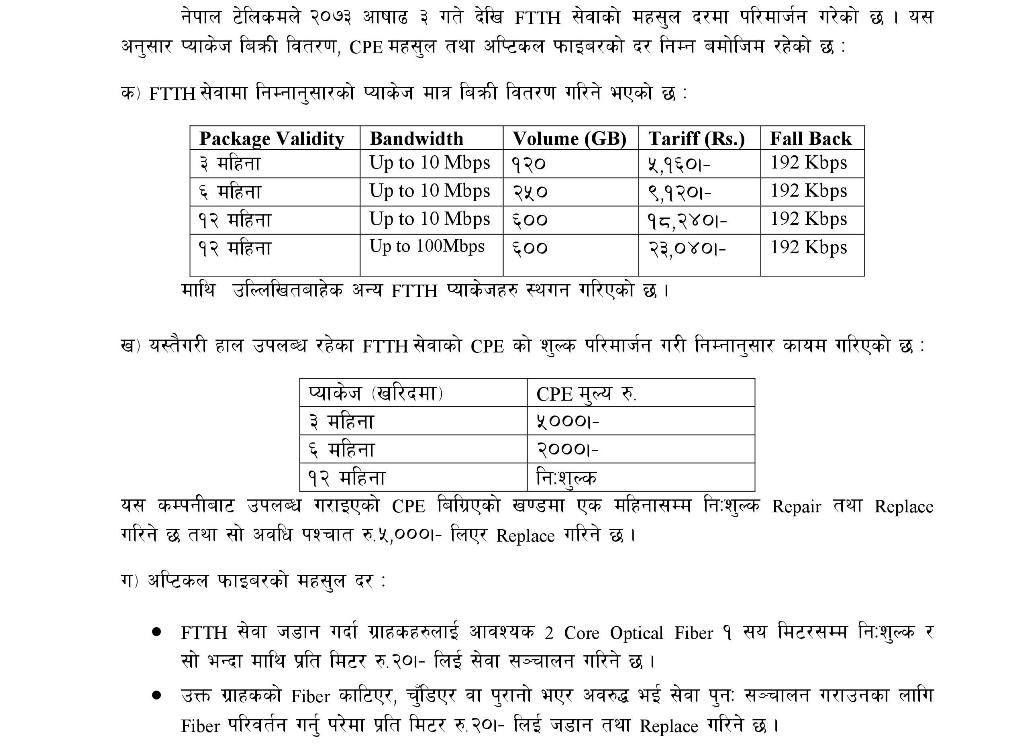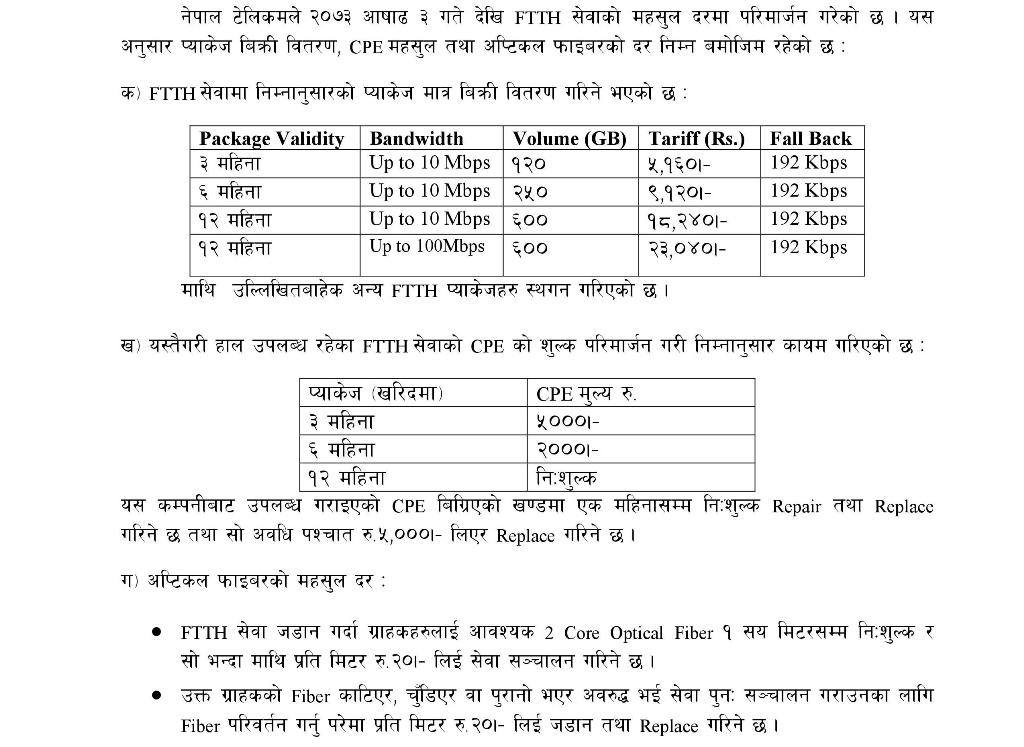 Similarly, those willing to get 600 GB internet with the speed of 100 Mbps can get it at Rs 23,040. This has also the validity of one year. Customers who purchase package can also get a discount on CPE charge. CPE charge of a three-month package and a six-month package is Rs 5000, Rs 2000 respectively and it's free for the 12-month package.
Moreover, the company will repair and replace CPE equipment for free in case of problems within a month of installation.
Likewise, 2 core optical fiber of one hundred metres long will be provided for free while installing FTTH service. If the optical fiber gets damaged and needs repair, the wire will be replaced at a cost of Rs 20 per metre.