Tablets, phablets, high-end smartphones are ruling the market but it can never meet the requirements of a laptop. For a home user or an office goer or a student or a gamer, a laptop has been almost a basic need.
So, what types of laptop do you want? When there are many choices available, choosing among them is not an easy task. Buying laptop has been challenging as there are wide varieties to choose from. You have to consider many factors: price, brand, specifications and particularly your needs.
Here are basic things you need to remember while getting one:
The operating system
Laptops come with three operating systems: Windows, Chrome OS, Mac OS X. Choose one among them.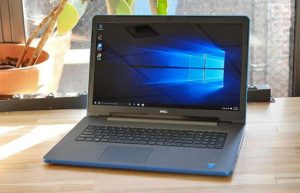 Windows: Windows is the king of the laptop market. Windows 7 is ruling over old PCs and the new computers are updated with Windows 10, which is designed to work across a wide range of devices including tablets. Windows delivers more built-in security features and safer authentication. Microsoft Edge is the modern browser, built for Windows 10. It's more personal, responsive and all about getting things done online. Windows leads the way in innovation with devices that work in new and better ways, including 2-in-1 tablets that can replace laptops and phones you can use like a PC. It is the most flexible operating system that comes in many models than Chrome OS or Mac OS X.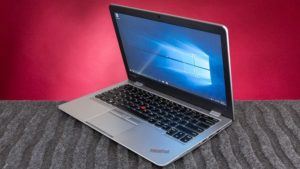 Mac OS X.: Macbook comes with its own operating system, Mac OS X El Capitan. It enables your Mac and iOS devices to work wonderfully together. The Dock lets you launch your favorite apps with a click. Launchpad gives you quick access to your full library of apps. The Finder lets you browse and organize your files on your Mac and in iCloud with ease. OS X even keeps your Mac up to date while it sleeps. OS X is engineered with advanced technologies that are constantly working together to keep your Mac and the information on it safe.  Many OS X-only programs offer file-format compatibility with Windows programs. If you want to run Windows on your Mac, you can do that with Boot Camp.5 OS X has built-in support for Microsoft Exchange, so you can use your Mac at home and at work and keep all your messages, meetings, and contacts in sync. And, of course, you can work with popular file types such as JPG, MP3, and PDF, as well as Microsoft Word, Excel, and PowerPoint documents.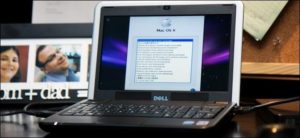 Chrome OS :Chrome OS is an operating system designed by Google and based on the Linux kernel. Google's OS is simple and secure, but limited. The user interface looks  like Windows with an application menu, a desktop and the ability to drag windows around, but the main app you use is the Chrome browser. Chrome OS upgrades itself whenever a new update is available. One of the key strengths of Chrome OS is its simplicity with shortcuts and productivity tricks.
 Right size
It depends on where you use and how you use. If you want to take it with you on-the-go a lot, you'll want something thin, light and easy to carry. The thinnest and lightest systems around have 11- to 12-inch screens.  If you want something to give you all the power of a desktop computer while being transportable, average sizes are around 13 to 14 inches. It provides the best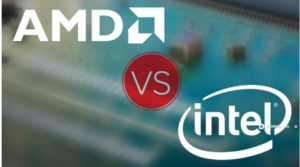 balance of portability and usability. If you are looking for a low-cost laptop, capable of general computing tasks go for entry level laptops. If you are regular computer users mid -range laptops are the one to go for. If you want laptops with high-end functions like editing video, audio, high-end games, high-end laptops should be your choice.
CPU: It is the brain of your computer that determines the performance. Consider well whether you want AMD CPU series or Intel CPU series. If you want a laptop with the best combination of price and performance, AMD series will do. For high-end performance, Intel CPU should be your choice.
RAM :  Look for a minimum of 4GB (gigabytes) even in a budget system, but ideally aim for 8GB for most general-use laptops.
Storage space: If you don't want to compromise on the speed of your laptop and want extra performance, go with solid state drive (SSD). If you need more storage go for an external hard drive.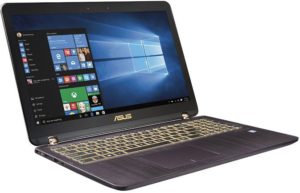 Graphics Chip: DO you love playing games on your computer, high-resolution video editing?If yes, the integrated graphics chip is a must. Many laptops will have the graphics processor built into the motherboard rather than on a separate graphics card.
Battery Life: 6 hours of battery life is a decent battery life if you are on the go all day. For a mid-range laptop, 4 hours is a standard battery life.