Presence of smart phone has made shopping smarter. Now, people who carry iphone 6 and 6 plus can enjoy paperless payment mode. They need not necessarily to carry the debit or credit card since; their phone will act as card. How your phone acts as payment card? Make a quick view of this to utilize the service.
With release of iOS version 8.1, Apple pay has been introduced on iphone 6 and 6 plus. It transfigures the phone to act as credit and debit card; which is a part of operating system itself and made visible through the passbook app. Alike Google wallet it works using a near-field communication (NFC) chip assembled in the phone to commence a payment with a special receiver which are available at some checkout counters. Receiver as seems as a teacup saucer-sized disc attached to the top of some credit card swiping machines. Apple pay authenticates user transaction with either with fingerprint scan on home button or both scanning finger and entering a PIN into the card reader. User should set up Apple pay on their phone to enjoy this service making sure that card is default for purchase. Similarly, they need to be assured that their credit card functions with Apple pay, as not all banks are linked into this system.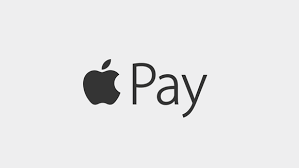 How to enjoy Apple Pay?
1 Foremost user need to be sure that their handset supports Verizon and at least operates with iOS 8.1
2 Set up the fingerprint scanner, go to settings> Touch ID & Passcode, and select Add a Fingerprint.
3 Be sure Touch ID is toggled for Apple pay, it appears toward the top.
4 Open Passbook. Click plus sign at the top right to add a debit or credit card and follow the instruction and add information such as your default billing address and phone number
5When time arrives to add credit and debit cards, use the camera option so as to scan the card automatically fill in the 16 digits; not necessarily to type them. User should type their security code, however.
6Apple Pay verifies the card when user scans the card to add it to passbook. App will notify user immediately if the card is not supported.
People having multiple payment card set up in passbook, need to be sure for default option. To make default option, Go to Settings > Passbook & Apple Pay, Tap there to change the default.
To make the transaction, just touch to the PayPass receiver. The passbook app will automatically start the transaction and ask the user to verify providing respective fingerprint.
If user card is PIN-protected, you may still need to respond to a few prompts on the card reader's screen and keypad, such as entering the PIN and confirming the transaction price.
After the accomplishment of transaction, in a few seconds; user will see a history of the transaction appear in Passbook and a time and date stamp next to it.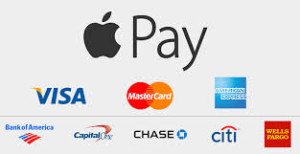 In addition to Apple Store app, Apple Pay will work in following apps
1Airbnb
2 Chairish
3Fancy
4Groupon
5Hotel Tonight
6Houzz
7 Instacart
8 Lyft
9OpenTable
10Panera Bread
11Spring, Staples
12Target
13Uber