We all know that the best way to download or share big data files is Torrenting. Not only PCs but in mobile too Torrent is the best way to download big sized files such as movies and softwares. There are couples of software to download torrent in personal devices such as PC, Smartphones, tablets etc. among them uTorrent & BitTorrent are quite popular.
But most of smartphone user confuses how to download torrent in their mobile and what are the apps for download torrent. There are different apps available for different mobile operating system, here are some apps to download Torrents in Mobile :
App for Android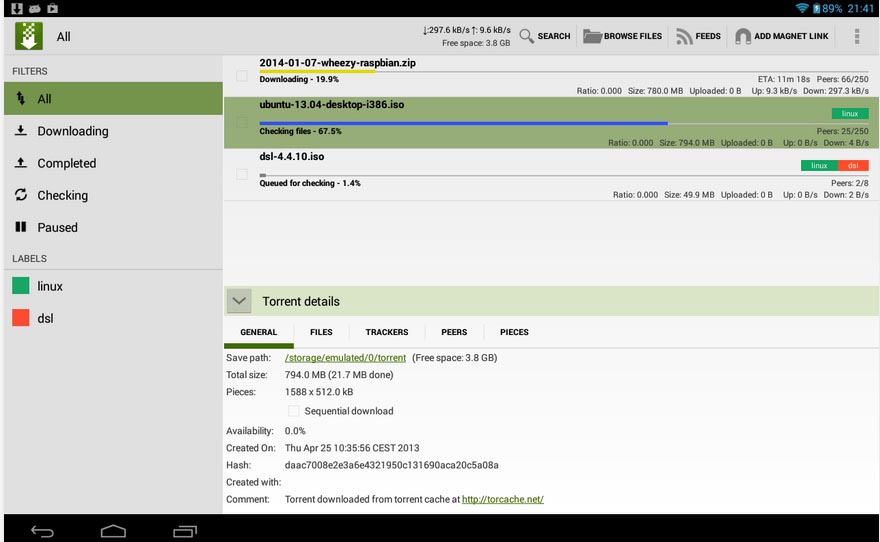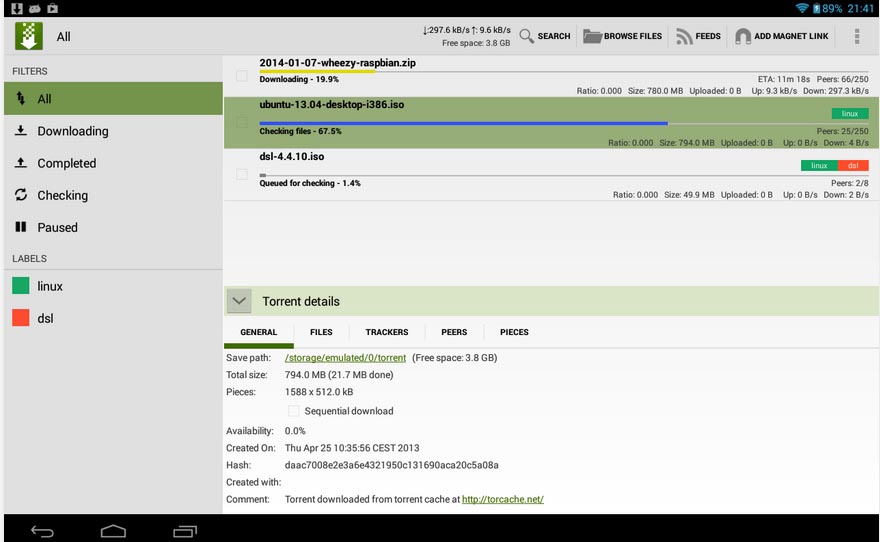 tTorrent Lite
tTorrent Lite is one of the best apps to download torrent for Android device. The app helps to download torrents easily. According to developer it has following features which enriches your experience:
Easy search for torrents with the optional plugin
Create and share new torrent files
Choose single files for download from torrents containing multiple files
Sequential download mode (streaming)
Wifi only mode, Wifi or WiMAX mode
Mmagnet link support, trackerless torrent (DHT) support
RSS support(automatically download torrents published in feeds)
UPnP and NAT-PMP support
IP filtering support
Proxy support (SOCKS, HTTP)
Encryption
Local Peer Discovery
Web interface (also supports Transdroid as a remote controller)
Label support (with custom save path)
SeriesGuide search Extension
Download this app from HERE
App for Windows
wpTorrent is a native BitTorrent (bit torrent) client for Windows Phone. It's the app which allows you to download torrents easily and directly in your Windows phone. With an ultra rich classic look its available free
Features:
Rich BitTorrent (Bit Torrent) features.
Including magnet link support, setting file priorities, download/upload rate limit, incoming listen port, ect.
Video and music playback integrated.
Enables you to watch downloaded videos or play music while downloading is in progress.
File manager with multiple data sharing approaches.
You can browse and view downloaded files and share them via app native web server, upload them to OneDrive, or save music file to Music + Videos Hub.
Search engine management.
You may add a web or RSS search engine, even import a engine list shared by others.
Power saving options.
Download this app from HERE
App for iPhone
IS Drive lets you to download torrents in your IOS devices like iPhone, iPod and iPad It's available free to download.
Download this app from HERE
App for Symbian Mobiles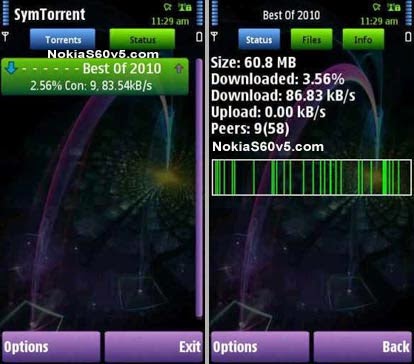 Sym Torrent
It's the app which allows you to enjoy torrent download in Symbian mobiles. Symbian is the operating system for Nokia mobiles.
Download this app from HERE
App for Java Mobiles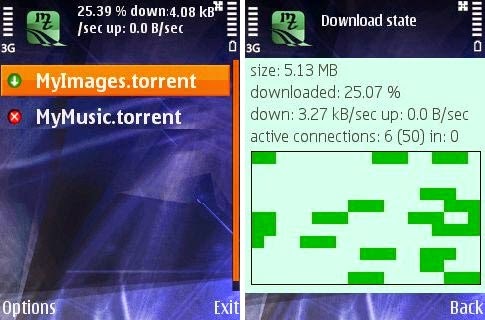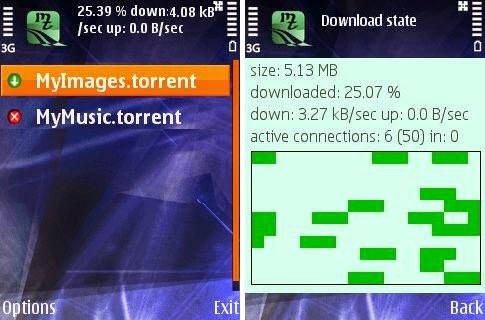 MobTorrent
It's the widely used app for torrent download for Java Mobiles. The app is designed for s40 phones.
Download this app from HERE