Smartphones have become our part of life. The Manufacturer of Smartphones are innovating new tech to make the phone more sophisticated and advance. However all the application and system  consume more energy . Its always how your smartphone battery  get void after playing games or using wifi/3G. Here are top 5 free android application that  will save your battery power.
1 Battery Doctor (Battery Saver)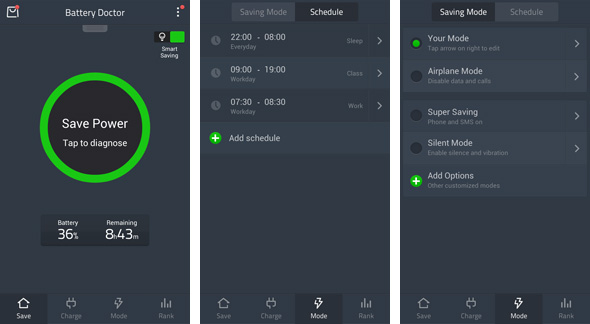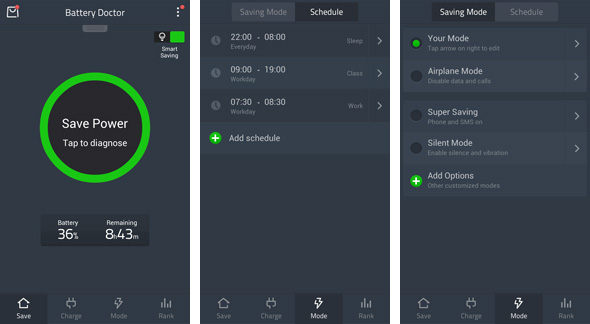 Over 150 million downloads over Android and iOS worldwide.Battery Doctor the professional power managers the best free battery saving app which is capable of extending your battery life.
  Features:
• Accurately estimates battery remaining time
•  Task Killer that stops apps that drain power while not in use
• Unique three-charge cycle that boosts battery life
•  Widgets that improve battery performance
•  Accelerates the speed of your device
•  Indicates how much battery power will be extended if you shut down Bluetooth/Wi-Fi/etc
•  Gives device software and hardware information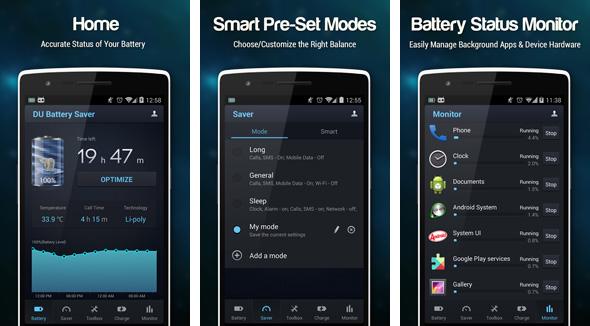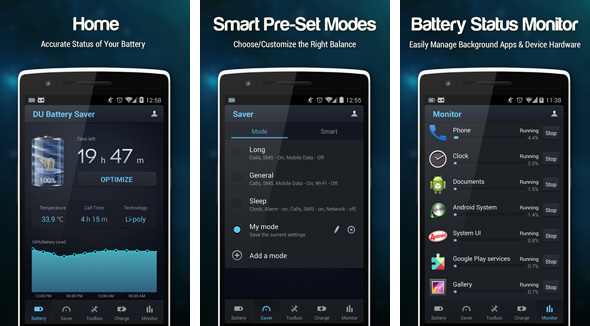 DU Battery Saver is the simplest and easiest way to keep your Android phone working well when you need it, and protect against poor charging, battery hogging apps, and overlooked device settings that shorten your battery
Features
FastBattery Saver: Instantly find and solve battery problems with the "Optimize" button.
Simple Battery Saver: Use smart pre-set battery power management modes or create your own to get high performance and great energy savings.
EffectiveBattery Saver: Protect your battery with healthy charging to extend life of your battery.
ConvenientBattery Saver: The home screen "Optimize" widget allows you to stop power consumptive background apps with one tap to boost battery life.
Easy & Powerful Battery Saver: Extend your Android battery life by up to 50% without charging.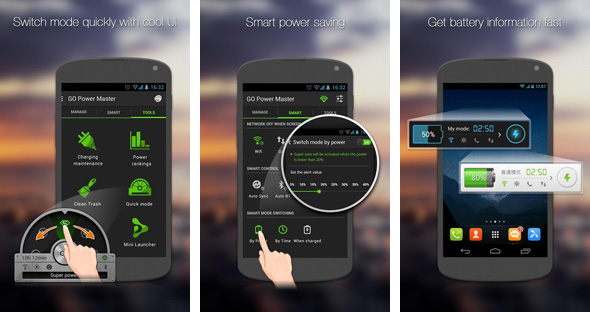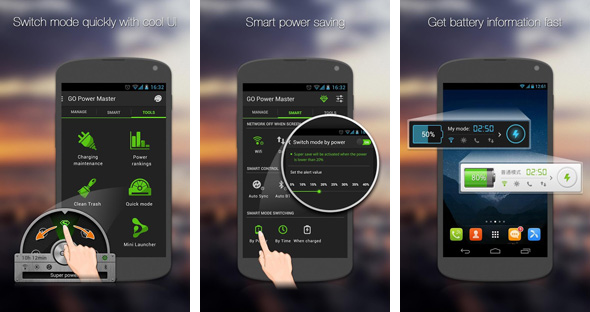 GO Battery Saver & Plus Widget , the professional power manager , is the battery saving app which is capable of extending your battery life.
Features
power saving mode,
smart saving,
toggle control,
power testing.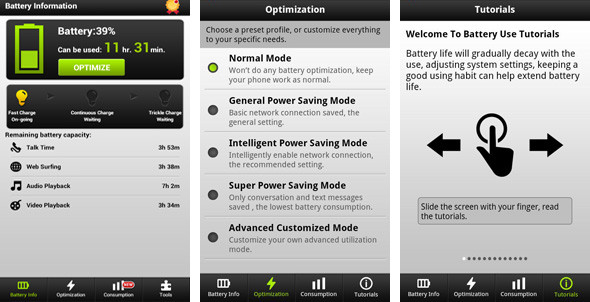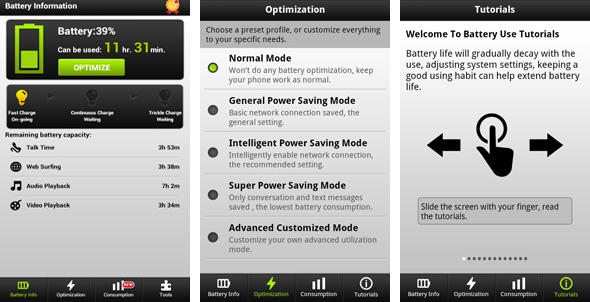 Easy Battery Saver is the easiest energy-saving application which helps you to extend your battery life and optimized your mobile hand-on experience.It saves your battery by intelligently dealing with phone's network connectivity, screen time out and screen brightness. What's more, the considerable sleep schedule setting will save your battery when you are sleeping.
 Features
Easy to use- Visualize battery status in main page
Saves more than 50% battery and increases battery life
Notice of how to use battery better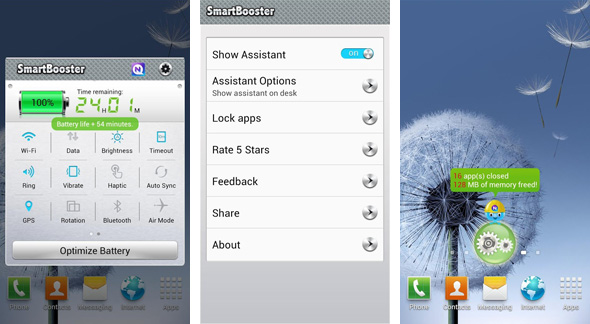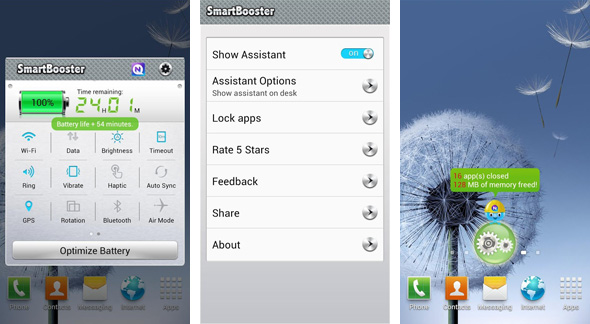 NQ Easy Battery Saver is a useful optimization app which helps you to speed up your mobile phone and extend battery life
Features
Smart Assistant
Quick Settings
Battery Usage Monitor
Optimization Tool