There are numerous free SMS sending sites which lets you enjoy free messaging service to mobile numbers of Nepali telecom operators. But while sending the SMS from those sites, the sender number will be as chosen by the site operator or the system. That's why sending message from those unauthenticated numbers may be unsecure sometime and also the receiver cannot identify the sender. To be safe from these uncertainties, using official site of the telecom operator is far more safe and better. In this post we are going to show you step by step procedure that lets you send free SMS to Ncell number with your own mobile number as sender address.
 – Go to Ncell official site and click on link E-Care or click HERE to go directly to ecare portal. Now you will get this form with different fields. Fill the fields with details as below: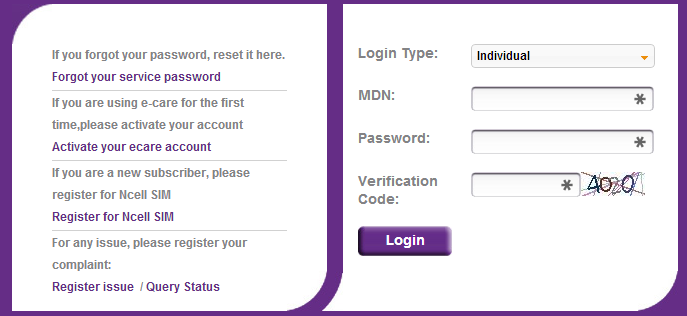 MDN: Your 10 digit Mobile Number
Password: Your ecare password
Verification Code: The four digit at the right side of the field
How to Register?
In case you have not registered your Ncell number for ecare portal, go to Activate your ecare account link at the left of the login form or directly click HERE to register.
Fill up the registration form with your mobile number and choose the certificate type that you used at the time of sim card registration. The verification certificate could be passport, citizenship, driving license, brunei ID, Civil affairs ID, student ID or other as you used at the beginning.

Then click on validate the customer info and you will get verification details on your mobile number.
After registration, login as specified above which lands on the page below.
Go to Business Info Maintain at the bottom left.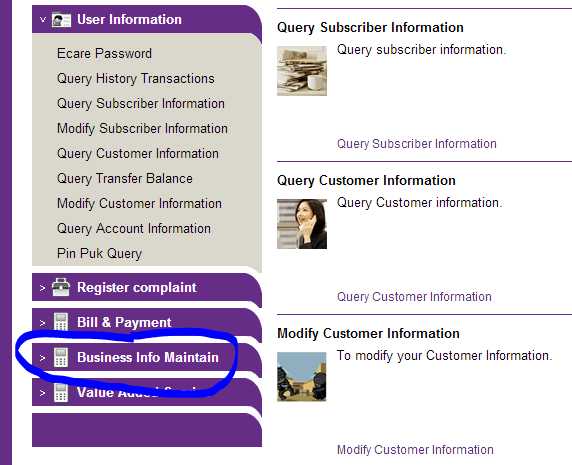 Now click on Send SMS to send free SMS to any Ncell number free of cost.
Finally, you will get the page to send SMS with 3 empty fields. Type the mobile number to which you want to send message at Phone Number field, maximum of 160 character message on the next one and leave the third field Sending Deadline as it is if you want the SMS be sent instantly. Otherwise schedule the sending time. You can send maximum of 10 messages per day for free of charge.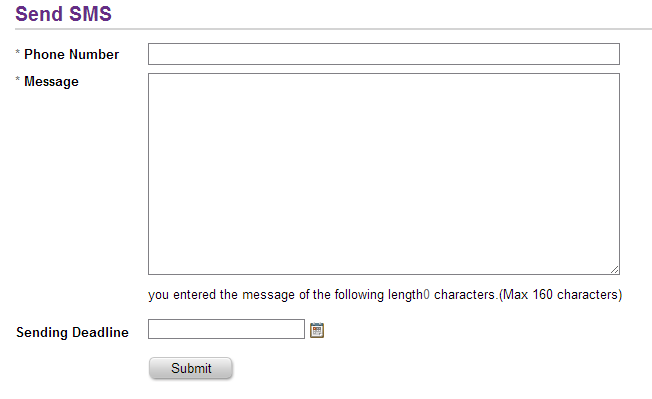 The receiver will instantly get the message if he/she has mobile switched ON or get it later. The sender number will be your 10 digit mobile number. So, the receiver cannot distinguish whether the SMS is sent from mobile or its web SMS.