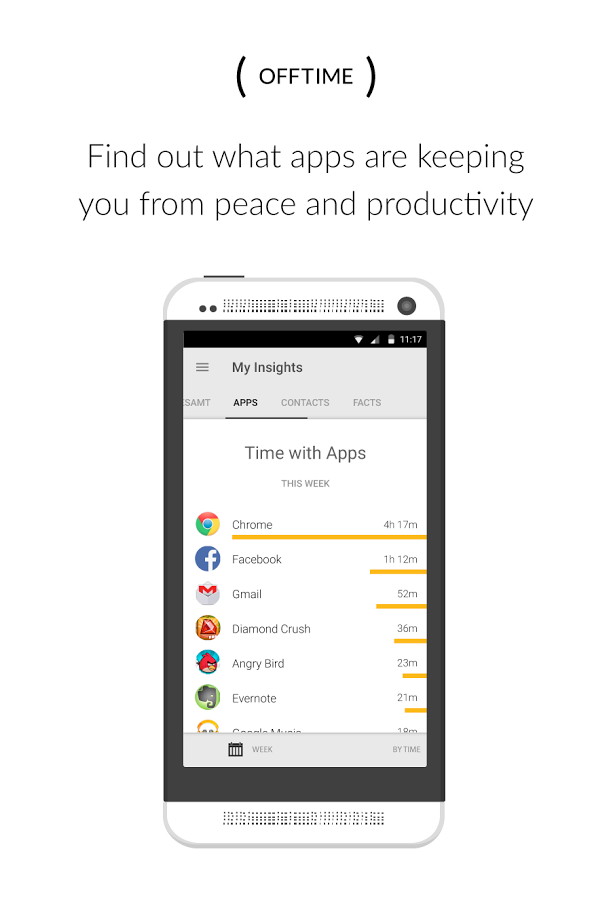 The addiction to the Smartphones may be wasting our valuable time. Many of us  have displayed our anger to the phones when it  distracts us in between  our works. If you have thought about an app that could stop unnecessary calls and notification then here's comes your solution  OFFTIME app.
 OFFTIME  lets you customize your connectivity so you can do the things that matter. Unplug and focus on your work, be with the people you care about, or simply enjoy some peace of mind.
German psychologist Alexander Steinhart has created the application for the very purpose of helping you get unplugged from the internet. It allows you customize the connectivity settings so that you won't be disturbed with notifications, calls and text messages for a user-defined period.
 OFFTIME  lets you create profiles that block your calls, texts, and notifications. You can even restrict access to any apps, so you can make sure you don't get distracted and break free. Make exceptions for the people important to you, or send out custom auto-replies that let others know when you're back on the grid. And you won't miss a thing- check out the activity log for a comprehensive list of everything that happened while you were in your zone.
What you can do with OFFTIME.
• Block calls, texts, and notifications
• Calls and texts from VIP contacts remain unblocked
• Send out custom auto-replies
• Comprehensive list of missed phone activity
• Restrict your access to apps and internet
• Use Profiles, Schedule and Auto-Start with your Calendar, and use Widgets for fast access
• Get phone and app usage analytics