Smartphones are used for several different purposes. Most of you carry out our major significant business transactions, hold meetings, get access to sensitive information and various content through your phones. We carry out several tasks at the same time. We have many apps running in the background in our phones simultaneously. If you are a multi-tasker and want your multitasking to be operated smoothly, you better get a phone with more RAM. More RAM means easy access to your phone data and apps. For a faster and powerful smartphone, you need a better RAM.
Basically, one GB RAM smartphone is believed to be enough to run a couple of apps. But these days, smartphones with 4GB RAM are being more popular. Mobile companies wanting to let customers make best out of their smartphones are producing phones with more GB RAM. 6GB RAM phones are not being a big deal anymore. If you do not want to compromise on the speed and performance of your beloved phone go more phones with more RAM.
Here are the top most awaited 6GB/7GB RAM smartphones of 2017:
Galaxy Note 8
It has been rumored that Galaxy Note 8 will come with either 6GB or 8Gb RAM, Exynos 8895 processor, and a 4K resolution. Note 7 had 4GB RAM and Samsung is taking a big leap in its Note series with RAM capacity. As to the internal storage, it will be available with 64 GB or 128 GB. Due to two-time recall of Note 7 and halt in its production, Samsung is giving extra care to battery this time. Other specifications include rear dual-camera 16MP and 8MP sensors, upgraded S Pen and a fingerprint scanner.
Huawei Mate 10
Huawei Mate 10, 6.0-inch smartphone will be featuring 6/7 GB RAM. Its predecessor Mate 9 has 4GB RAM. Operating on HiSilicon Kirin 960 chipset it acts super fast on performance speed. In terms of a battery as well, Non-removable Li-Po battery, will be further enhanced.
One Plus 4
Rumors suggest One Plus 4 will feature massive 6GB to 7GB RAM and an internal storage of 64GB. Released in August 2016, One plus 3, became the biggest hit and it's sure One Plus 4 will also leave no stone unturned to impress its fans. It will feature 4,200 mAh capacity of a battery, a boost from a 3000mAh battery. One plus 4 will have 24MP sensor, increasing from current 16MP of One Plus 3, isn't it huge? About the operating system, it will be based on Android OS and latest Qualcomm Snapdragon 830 processor for increased performance delivery. It has pushed up the resolution display to 1440* 2560 from existing 1080*1920 of One plus 3.
Asus Zenfone 4 Deluxe
Asus Zenfone 4 Deluxe will come up with huge 7/8 GB RAM and 128 GB that can be further expanded. 16 MP rear camera and 8MP front camera delivers excellent quality photos. Asus Deluxe has 3500mAh battery capacity for interrupted power options.
Xiaomi MI Note 2
Xiaomi will have either 6 or 8 GB RAM. It has latest Snapdragon chip 821 which ensures fast performance. Featuring 5.7 inches 3D flexible OLED display, MI Note 2 has 16MP sensor and 4MP front sensor on the front. When it comes to battery, you will get bigger 4070 mAh battery with quick charge 3.0
Samsung Galaxy S8
Samsung Galaxy S8 is already getting attention because of AI assistant it is likely to have. As to the RAM, it will be worth of 6GB. Rumors suggest 3.2GHz octa-core Snapdragon it will feature is excessively efficient. It will have an improved camera unlike to its other phones featuring mammoth 30MP sensors on the primary front and 9MP as selfie shooter. For S8, Samsung will be bringing some bigger changes in resolution, it could be 5.2-inch 2160 x 4096 screen. All in all, S8 will have a new and improved specifications to look forward to.
LG G flex 3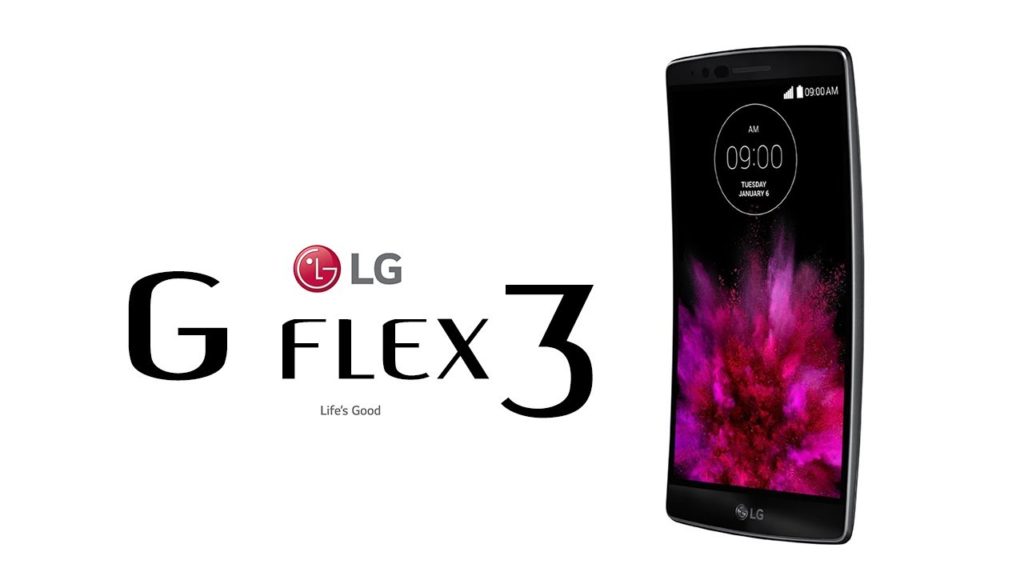 LG G flex 3 will sport 6/8 GB RAM and 128 GB internal storage. It will be powered by a 3500mAh battery. It will have a more advanced self-healing technology unlike Flex 2. Other specifications include a fingerprint scanner, Qualcomm Snapdragon 820 processor, 8MP front camera and 16MP rear camera.
Xiaomi Mi 6
Xiaomi Mi 6 is rumored to have 6GB RAM and internal memory options of 16, 32, and 64 GB. It will feature enhanced camera with the capacity of 23MP sensor and 7 MP front shooter. MI 6 is expected to have integrated wireless charging, and an enhanced rapid charging feature with 2450mAh battery capacity. Xiaomi Mi flagship smartphones are having fingerprint scanner which will be replaced by eye scanner in its next release. It will also get a boost in speed with a Qualcomm Snapdragon octa-core processor.
LG G6
LG G6 will come up with either 6 or 8 GB Ram and 32, 64, and 128 GB internal storage capacity. Powered by 4200mAh battery, a battery will last throughout the day and Snapdragon Qualcomm Octa-core 3.0 GHz processor, which provides increased speed. The 5.6-inch 4K display phone will have 24MP rear camera and 7MP front camera.
Microsoft Surface Phone
Microsoft Surface Phone will come in two models. Model one will have 6GB RAM / 128GB storage options and model two will have 8GB RAM / 500GB storage options. It is expected to have USB Type-C ports, 20MP Carl Zeiss sensor in the rear camera, a fingerprint scanner, and Microsoft's Surface Pen peripheral.