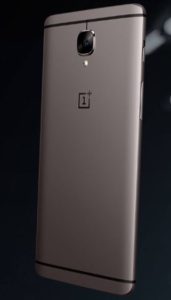 OnePlus has unveiled an upgraded version of popular OnePlus 3 smartphone called Oneplus 3T. It has been referred as one of the competitors to iPhone 7 and Google Pixel. OnePlus 3T has gone through a major up gradation on processor and battery life.
It is powered by Qualcomm Snapdragon 821, the processor used in the pixel. OnePlus 3 had Qualcomm Snapdragon 820. Qualcomm Snapdragon 821 is more efficient than Snapdragon 820 and uses less power. Equipped with Dash charge, you will get a day's power just in half an hour. The new 3400 mAh battery is has received an increment of 13% in capacity over the OnePlus 3. The 6GB of RAM, will never let the phone slow down enabling it to handle multiple tasks simultaneously. And it has a mammoth 128GB internal storage.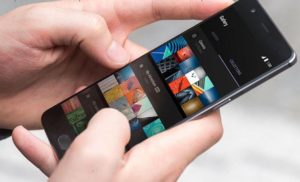 It features advanced camera of 16MP with snappy autofocus and fast shutter speed. Selfie camera has been upgraded to 16MP from 8MP with 'smile capture' feature. This feature will automatically take your photo when you smile at the camera. There is no significant change in terms of external design. 3T carries a sleek design and metal body of OnePlus 3. Neither has display been changed. But the price is higher than its predecessor. But the price is worth the battery life, performance and camera features.