Narendra Modi, prime minister of India is considered as the most popular politician in Indian history. These days his 'Clean India' movement is making headlines and breaking news with nationwide support, millions of Indians is taking part in clean India campaign (Swachha Bharat Abhiyan). Beside the movement and campaign of cleaning India Narendra Modi will clean your computer, its sure! amazed? Do not actually; an Indian IT company has developed an antivirus dedicated to Modi with the name of NAMO which is short form of Narendra Modi. This will clean your computer and protects from antivirus and it's for free.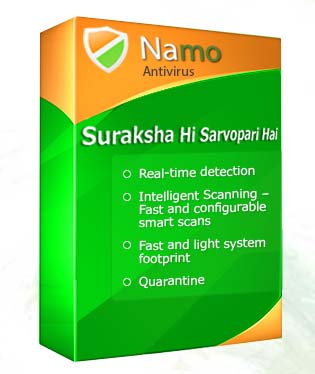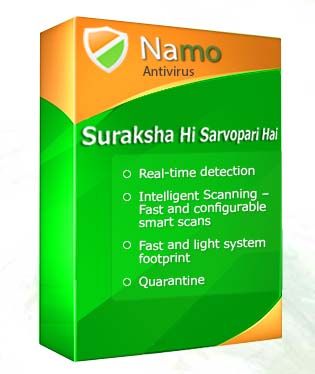 Webifly, an Indian multinational IT company has developed NAMO and distributing free which is completely free to download. Available version of the antivirus is basic and with limited feature but company has assured that they will develop it with more advanced features. Company in its website claimed NAMO as 'India's Own Antivirus' and dedicated software to Narandra Modi with the words 'Dedicated to the son of Indian soil, Sh. Narendra Modi: Specially built to keep your computer safe from unwanted files and potential viruses.'
Real-time detection, Intelligent Scanning, Custom Detection, Fast and light system footprint and Quarantine are the key features of software.Motto of the software is also sounds Modi's tone 'Suraksha Hi Sarvopari Hai.'
You can download the software from here (opens in new tab)
To know more about the software click here (opens in new tab)
Before Antivirus, young Indian business people dedicated smartphone to Modi which brand name is Smart Namo (opens in new tab and content in Nepali).