If you are tired of your iPhone battery draining too faster, here are the tips to boost your iPhone battery life.
Plugging your iPhone into a computer that's not active: To avoid battery drain, do not plug in your iPhone into a computer that is either in sleep or standby mode.
Facebook app: Facebook app and some of its settings also make your iPhone run out of power. Either uninstall the app and surf facebook from your browser or change some settings of the facebook app. Don't give facebook app access to background refresh or location services. Go to the settings of your iPhone, tap on facebook, click on settings, set location services to never and turn background app refresh completely off. Also, turn off autoplay for a Facebook app. Facebook notifications popping up on screen also consumes a huge amount of battery. So turn them off if you want to save your battery life.
Searching for better signal in low service areas: If you are in the area with low cell coverage, it's better to turn on airplane mode. When your iPhone constantly searches for a better signal, it also drains your battery life.
Turn off notifications for everything: Every time you get a notification, your screen lights up and consumes power. If you want to stop excessive power consumption, turn off notification for every app.
Turn on low power mode: When your phone shows red alert regarding your battery life turn 'low power mode' which can be enabled in your settings. You can also enable it without waiting for a red alert.
Turn on Auto-Brightness: To make maximum use of your battery, turn on auto brightness. This function helps you to adjust your screen from dark to lighting conditions. Likewise, to stop your phone being awake when not in use, set your phone to auto-lock in few seconds of inactivity.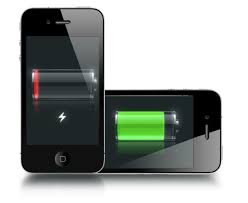 Turn off Airdrop: Airdrop lets you share files with other users on the same network. When it is not in use, turn it off.
Spotlight: When you are running out of power on your iPhone it's better to turn off Spotlight categories as it is indexing data in the background.
Other common things you can do to improve battery life is to set static wallpaper, turn off Bluetooth, and keep camera usage to a minimum level.