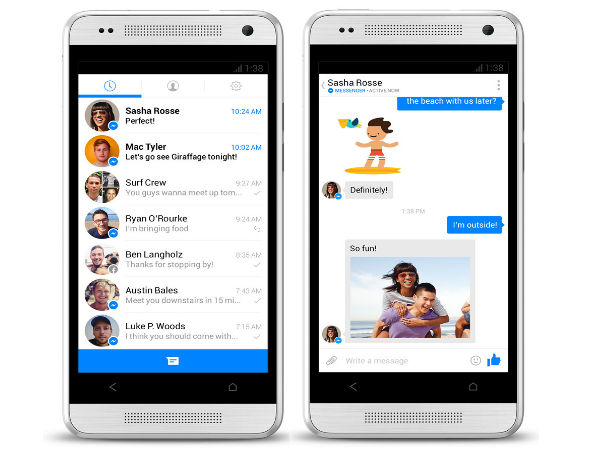 Facebook has launched new Facebook Groups app that helps people share faster and more easily with all the groups in their life. Facebook built this app with the people who use Groups the most in mind.
The benefit, of course, is for power users. If you're into chatting with groups via Facebook, Groups will suit you just fine. In fact, you might be turning to it much more than the actual Messenger app or Facebook app.
The Groups app for iOS and Android could be a massive help to admins trying to keep their communities from devolving into chaos, and speed up the consumption experience for everyone from families and friend cliques to study groups and support networks. It's bright, quick, and could unlock more private sharing outside of the News Feed.
Facebook's mobile ambition has already seen it pay good money for apps like Instagram, WhatsApp, and Messenger. It has also developed its own products like mobile news reader Paper.
Facebook says 700 million people use Groups to chat monthly. In that respect, making an app that is dedicated to the service is smart
If you're interested, the new app is available for iOS and Android. If you're not, groups are still accessible via the normal avenues, via Messenger or the Facebook app.
Posting in Groups looks and feels similar to the way people post in the main Facebook app. Users are encouraged to create new Groups within categories like "Close Friends" or "Club." There's also a group-discovery feature that suggests Groups based on interest.