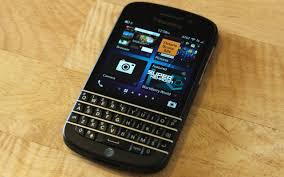 The smartphone pioneer BlackBerry has confirmed that it will stop making the Classic, one of the company's last smartphone models based around a physical keyboard for inputting text. The handset was rolled out to the market in December 2014 with a physical keyboard and powered by the company's own overhauled its 10th operating system.
The QWERTY keyboard was supposed to be perfect to type on, be with either one or two hands. Now, BlackBerry's focus will be on bringing its software, including BBM, to other mobile operating systems.
It's handsets were once choice of all, there was huge craze to own its mobile phone. It got a tough competition from android and iOS devices. It came in 2002 with the BlackBerry 5810. From 2005 to 2009, the brand dominated the smartphone market in the U.S The worst thing about it was lacking popular apps like other operating systems iOS and android had.