Since the launch of the first mobile by Motorola, a wide variety of mobile phones has been introduced. Today we find various brands of mobile phones in the market, as per our budget and requirements. There are mobile brands that have produced phones to every class. Some of the brands have been hugely successful while some are mediocre.  Here we list you some of the best selling smartphones as reported by Telegraph.
Nokia 1110
The Nokia 1110, low-end GSM mobile phone was released in 2005. Aimed at first-time mobile phone users, it is the highest sold mobile device of all time, about 250 million units.
Nokia 3210
With 150 million units sold, it is another highest selling phone. It had three games preinstalled in it which encourage its sale in the youth market. It was one of the first mobile phones to feature an internal antenna.
Nokia 5230
Released in 2009, Nokia 5230 was sold about 150 million units. It features a 3.2-inch resistive touchscreen, 3G internet support, and support for microSD memory cards. It is an entry level smartphone.
Samsung E1100
The tough Samsung E1100 boasted a battery life of around 13 days on standby when it went on sale in 2009. Samsung E1100 was sold more than 150 million units in that time.
Nokia 1600
Designed for prepaid mobile phone services, Nokia 1600 was released n 2006. It has a speaking clock, which was a novel feature when the phone was launched. The phone also includes a ringtone composer, basic calculator, and 14 pre-defined themes. 130 million units of Nokia 1600 were sold.
Motorola RAZR V3
Released in 2004, it was the first and main phone in the RADAR series.  130 million units of RAZR V3 were sold. It included features like telephone audio quality and a touch sensitive external screen.
Nokia 3310
Nokia 3310 sold extremely well, being one of the most successful phones with 126 million units sold worldwide. The 3310 is known for having many features that were rare for the time such as a calculator, Nokia network monitor, stopwatch and a reminder function.
iPhone 6 and 6 plus
Apple's best selling phones so far are 6 and 6 plus, selling more than 100 million units.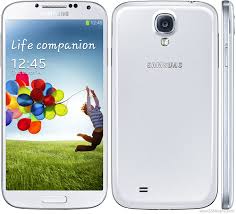 Samsung Galaxy S4
The successor to Galaxy SII, Samsung Galaxy S4 was sold 80 million units. It became Samsung's fastest selling smartphone with upgraded hardware capabilities to detect when a finger is hovered over the screen and expanded eye tracking functionality.
iPhone 5
70 million units of iPhone 5 were sold. iPhone 5 featured major design changes which include an aluminum-based body which was thinner and lighter than previous models, a taller screen with a nearly 16:9 aspect ratio, LTE support, and Lightning This was the second Apple phone to include its new Sony made 8MP Camera, first introduced on the iPhone 4S.