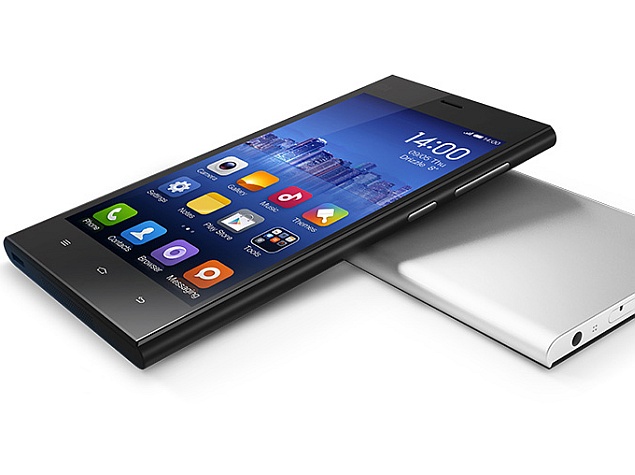 The Chinese smartphone maker, Xiomi  surprisingly become the worlds  third largest smartphone vendor. The Xiomi came to the third position trailing technology giants Samsung and Apple.
A study said done by Strategy Analytics that Xiaomi accounted for 6 per cent of all 320 million smartphones shipped during the July-September quarter. The Korean technology giants Samsung made up 25 per cent share, down from 35 per cent in 2013, due to rising competition. In the same period of the year the share of the apple in the market also fell by 12 percent.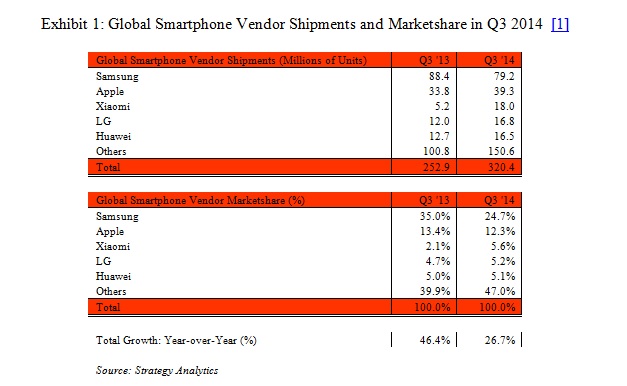 Xiaomi was the star performer," Strategy Analytics Executive Director Neil Mawston said in a statement."Samsung continues to face tough competition from Apple at the higher-end of the smartphone market, from Xiaomi and Huawei in the middle-tiers, and from Lenovo and others at the entry-level," Mawston said.
Xiaomi had 5.6 percent of the global market in the third quarter, the first time it cracked the world's top three, Strategy Analytics said .Xiaomi's Android smartphone models are wildly popular in the Chinese market. Xiaomi's next step is to target the international market. In the  fourth and fifth  position South Korea-based LG Electronics Inc, with 5.2 percent, and China-based Huawei Technologies Co with 5.1 percent, comes respectively
 Founded in 2010 as a company to make software for mobile devices running the Android OS, Xiaomi introduced its first smartphone only in 2011. The company has over 3,000 employees, mainly in mainland China, Malaysia, Singapore and is expanding to other countries such as India, and Indonesia