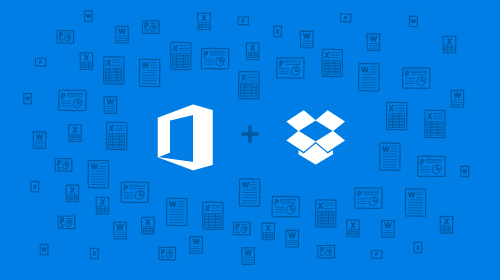 Microsoft and file sharing company  drop box  teaming up to  more  closely integrate  dropbox to office package.
 The partnership will be beneficial for the Dropbox user who also use. Microsoft Office. The Dropbox will soon add the standard way to edit Word, Excel, and PowerPoint. From the first half of next year, all these features will be available online. However, office for iPad apps will receive  the updates next week which  will allow the user directly link Dropbox account to Word, Excel, PowerPoint.
Dropbox is also adding the option to allow  a user to edit  Microsoft Office document  to its users. In the first half of 2015 Dropbox is planning to support Office Online directly from its web app. Editing for Word, Excel, and PowerPoint documents will be managed through Microsoft's Office Web Apps (Office Online) by default, and the documents will be stored back to Dropbox. 35 billion Office documents are stored on Dropbox, so it's no surprise both companies want to work more closely together.
 The Dropbox official website claims that much of the world relies on a combination of Dropbox and Microsoft Office to get work done. In fact, Dropbox is home to over 35 billion Office documents, spreadsheets, and presentations. That's why we're partnering with Microsoft to help you do more on your phones, tablets, and the web. Soon you'll be able to access your Dropbox directly from Office apps, and edit Office files from the Dropbox app.
Although Microsoft already has a file-sharing service called OneDrive, but due to the popularity of Dropbox, they are compelled to do partnering with Dropbox  which will benefit  more than 200 million users.