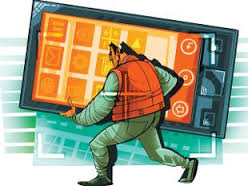 What if when you forgot your mobile phone on a bus or somewhere else? You hurriedly go back with a ray of hope that it still is there. Not every time you are lucky to retrieve a lost phone. When you don't see it right there you have left, you return with one of those looks like you have really lost a loved one. If only we had gadget insurance policy, we needn't freak out or be so worried as such even if we lose one of our expensive phones.
Mobile has been an addiction and so are other gadgets like laptops, tablets, iPod. People don't feel reluctant to spend months of salary on their favorite gadgets. You don't even think twice while purchasing that once it is lost it's out of the question to get it back. Once you lost it, it's gone for forever. Losing something you care and love a lot really makes you feel. The regret of spending so much money into it also doesn't go away. But the temptation to it never goes away that you love to splurge on. In other countries, there is a provision of personal gadget insurance policy to make your investment secure but it still seems to be a far cry for us as insurance companies aren't likely to bring it in sooner.
A personal gadget insurance policy is an insurance plan where you get protection against accidental damages, water/fluid damage, theft and fire damage. Safety of personal gadgets has become really important at a time when loss, theft of gadgets is on a rise. But here we are not sure when we will have the safety of our gadgets ensured. Insurance companies are yet to come up with such policies that would let us heave a sigh of relief even when our gadgets are lost or damaged.
In case of loss of mobile phones, there is a slim chance of retrieving it. International Mobile Equipment Identity, (IMEI) can help you get your mobile phone. IMEI is the identity of mobile phone that is either printed inside the phone or on mobile box cover which facilitates hunt of lost mobile phones.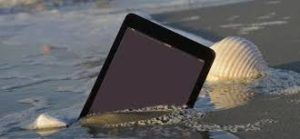 Two months back, Nepal Telecommunication Authority has made it mandatory to all importers to register International Mobile Equipment Identity (IMEI) number or Electronic Serial Number (ESN) or Mobile Equipment Identifier (MEID) of every handset with NTA.
Life Insurance policy, a home insurance policy is getting popularity only lately so it seems like we have to wait for long to have our gadgets insured.