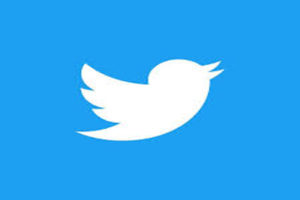 Twitter has finally relaxed its 140 characters limit starting from today. Earlier in May, twitter had announced to bring some changes on 140 character limit. And it is eventually here.
According to twitter, it will not be counting photos, videos, GIFs, polls and quote tweets in 140 characters.  With this, users can express more within the limit of 140 characters. 140 character limit had been really a restraint on twitter since its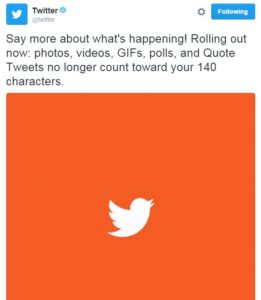 establishment in 2006 as media attachments consume a lot of space. It used to be really a difficult experience to include everything in 140 characters. From now on, the new rule has enabled users to get most out of the 140 character limit.
But it hasn't said anything on removing names while replying tweet from the limit. In May it had committed to letting users express more in 140 characters by excluding names in replies, photos, GIFs, videos from 140 character limit.  It had also announced in May to say goodbye to tweets that begin with a username. It had pledged to bring the new update that would not make the tweet with the particular username reach not only to intended person but all followers. The new rule doesn't include these promised features in May.