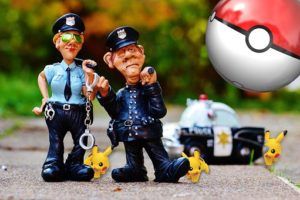 Pokemon Go, a mobile game which has been the most popular games since its launch has been now officially available in Nepal and South Asian Countries. Along with Nepal, Pokémon Go mobile is now available for download in India, Bangladesh, Bhutan, Pakistan, and Sri Lanka. It can be downloaded both from App store and Google Play store.
In its official blog, the developer of the game, Niantic wrote,' We're excited to announce that you can now download and play Pokémon GO officially from the App Store and Google Play.' In India, Niantic has collaborated with Reliance Jio. By becoming an official partner of Pokemon, Jio stores and locations will become PokéStops. And their SIM customers will be able to download and play Pokémon GO for free. This offer has been introduced as 'Happy New Offer'.
Pokemon Go is an augmented reality game, which needs you to move around to catch Pokemon characters. You have to catch as many of Pokemon as you can, which look like rats, snakes, dragons, dinosaurs, birds, eggs, or trees. Get up and out to explore your surroundings to catch Pokemon characters.