A young girl supposed to be from Gorkha district  is drawing a wide attention over social media. Her photos are  creating a sensation on social media after photographer Rupchandra Maharjan uploaded them on social media. He had captured her selling and carrying vegetables in the market.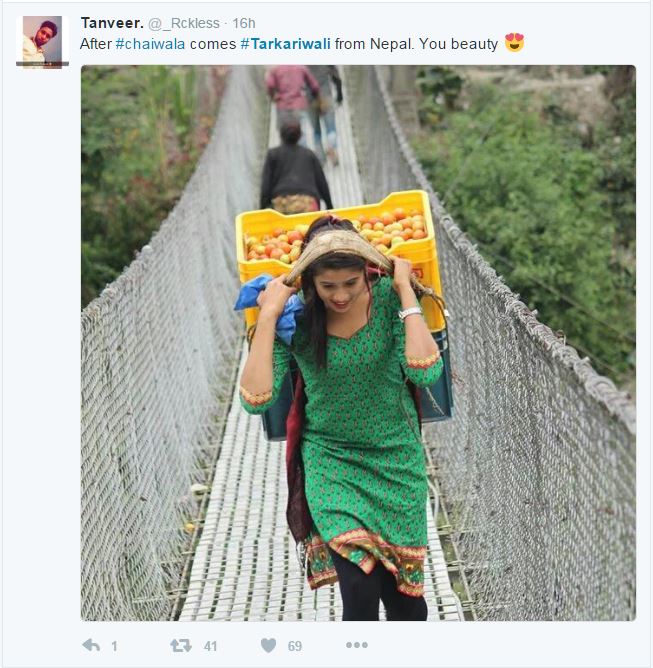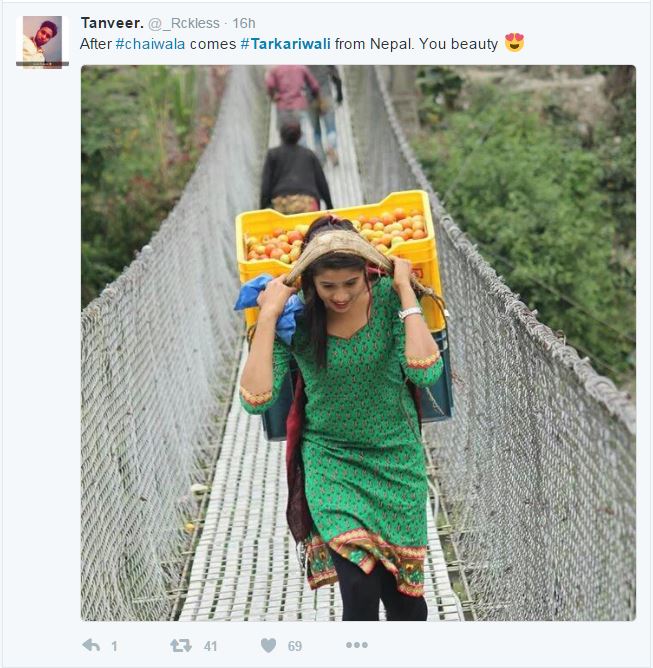 Her identity has been revealed as of now. She is Kusum Shrestha studying in 11th standard.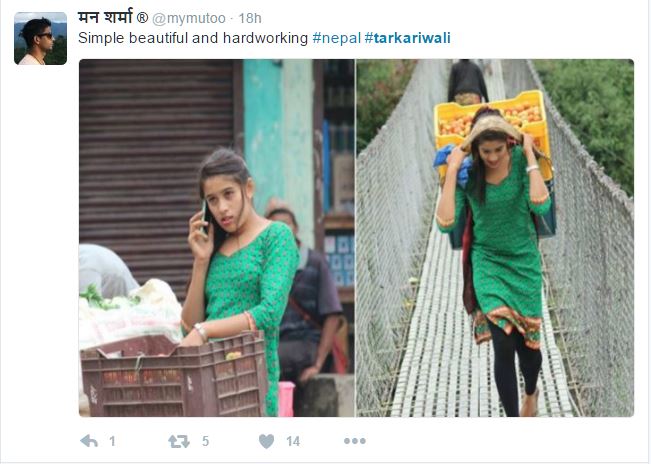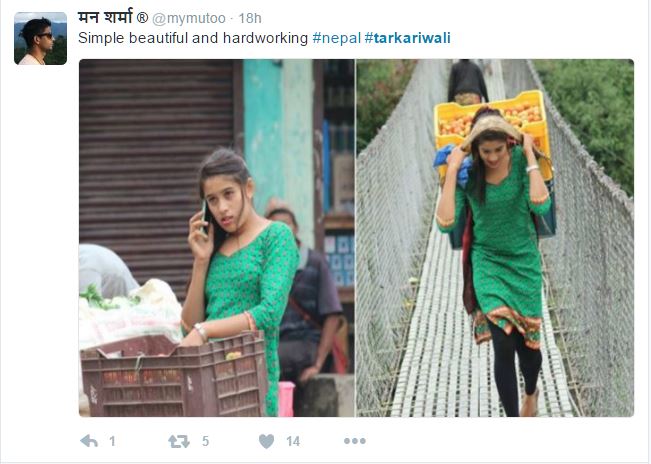 This incident is being compared to that o Pakistani chaiwala. A few weeks back, an aspiring photographer had clicked a young tea seller from Pakistan and his photos had caused internet sensation in a similar way. In due course of time, he has been turned into a model. Speculations are rife that Nepali tarkariwali will reach to new heights likewise.