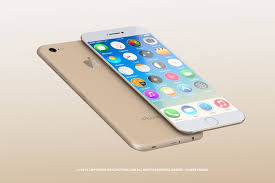 As the end of the August is approaching, rumors , reports are constantly pouring in about the launch the most anticipated phone of 2016, i.e iPhone 7. If the latest report is to believe,  Apples' next iPhone will go sale on September 23,  according to AT&T, the US mobile network.  It has been reported that September 9 is the scheduled date for  pre-order and on  September 23  it will go on sale to the public. The other rumored dates are September 7, September 16.
Various rumors are circulating that  iPhone will ditch the headphone jack, will be waterproofed, and Home button will be replaced by pressure sensitive one. It is likely to have wireless headphones.
It has been reported that it will have improved camera but somewhat identical to the iPhone6 and 6s. Leaked photos suggest the camera lens will be larger and the bigger iPhone 7 Plus will feature a dual camera system which could allow better long-distance shots. It will have a smart connector that allows accessories like a keyboard to be attached to it. It is likely to have a bigger battery with features of the faster-charging technology.
There has not been any update released on the price of the new iPhone. But what is obvious that price will rise given the new features on it.