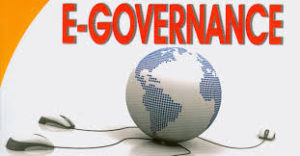 ICT has changed the way of life. It has been established as a driving factor of national economy. Every part of a nation is intrinsically connected to it. Because of its omnipresence, all the government has been up to date with the technology to bring change in the national administrative system  and Nepal has been embracing it too. Use of technology in government institutions to deliver services is referred as e-governance.
E-governance or online governance orpaperless governance or digital governance is the use of ICT for delivering government information and services to public so that people can have access to information in the most efficient way. E governance consists of digital interactions between government and citizens (G2C) , government and business houses(G2B), government and employees(G2E) and government and government (G2G). It provides effective, faster and transparent services to citizens reducing corruption level.
E-governance master plan was formulated to make government portals, integrated data centre, National identification card system, electronic driving license and vehicle registration system. The government is working full heartedly in materialising these ICT projects.
Nepal has made an early start compared to other countries regarding the use of computer but in between its progress slowed down.  In the initial years, use of ICT in government level was indeed satisfactory which can be illustrated by the UN e-governance index of 2003. Nepal stood on 130th position in 2003 while in 2014 it has plummeted to 165th position.
The first use of computer in government level was during the national census of 1971. In 1974, Electronic Data Processing Centre was established. In 1992, Computer Association was established which has huge contribution in ICT sector of Nepal. The year 1996 witnessed the establishment of Ministry of Science and Technology.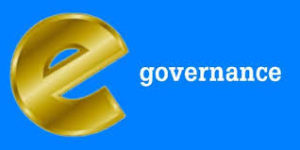 In recent years,the government has done much in e-governance. Almost all government institutions have online portals. Considering the urgency to go digital, most of the ICT projects are getting full shape. The Department of Transportation Management (DoTM) introduced electronic driving license in the end of 2015. The DoTM initiative is part of the Information and Communication Technology Development Project signed by the government and the Asian Development Bank (ADB) in 2008.
For the implementation of e-governance, there has been increased use of ICT. Despite contoversy over Ministry of Information and Communication and Ministry of Science and Technology over who to look after  ICT there has been considerable developments on e-governance. . Ministry of Home Affairs will be digitizing National Identity Card soon. National ID Management Center has chosen French-based Morpho Security for preparing biometric cards that will ultimately replace citizenship cards. Likewise, the first three digital signatures were handed over to President Bidhya Devi Bhandari, Prime Minister KP Oli and Information and Communication Technology Minister Sherdhan Rai.
The government has remarkably increased its presence on social media following earthquake. 'Hello Sarkar'
initiative started by Baburam led government has been very effective among public to file their complaints through social media.
Taking another huge leap in e governance MRP distribution has been made much easier and faster, it has launched pre-live enrollment system to provide passport.  IT Policy 2057, Electronic Act 2063, Broadband Policy are already in place to back up e-governance.  At present, land records information management system application has started from three land revenue offices ;Kalanki, Lalitpur and Chabhil. Asian Development Bank granted Rs US $ 1.3 to automate the land administration's functions. Department of Industry and Nepal telecommunication Authority is also gearing up to make its services online.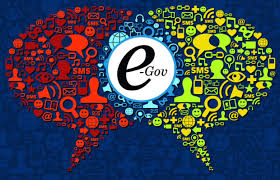 However, one of the fundamentals of e-governance i.e e-payment has been stalled. Financial Comptroller General Office, which was supposed to introduce e-payment system from this July has postponed it citing the need for more homework. Once implemented, the system will eliminate the existing practice of issuing checks by the government agencies and departments. Likewise, from now on people can apply online for registration of house maps.
Broadband connection is a must  for e-governance. Government is working toward broadband expansion and laying optical fibre . NTA has moved ahead with the plan to utilize resources of Rural Telecommunication Development Fund. NTA is utilizing the funds to make broadband internet available and in community and Government College, village and district development committee. Accordingly, An agreement has reached between Nepal Telecom and Nepal Telecommunications Authority to lay optical fibre along Midhills highway from ChiyoBanjyang of Panchthar to Arughat of Gorkha.
The overall scenario of public service delivery  is changing but there is still miles to go.