Ncell has relaunched the scheme of bonus while receiving an international call for next 2 months starting from July 21st, 2014. Under the scheme named 'Call Ayo Paisa Payo', customers receiving int'l calls for more than one minute will receive a bonus of Rs 3 per every minute. The bonus can be obtained as long as 10 minutes each day.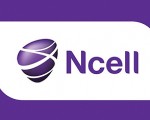 Meanwhile, the bonus amount would not be main balance rather than one-third of it can be used for making calls whereas the other one-third amount can be spent on SMS only within its network. The remaining amount can be spent on data. The bonus amount should be used within 3 days. Both prepaid and postpaid customers except Ncell-connect users can take part in the campaign for free with one-time activation by dialing 17126. 
Currently, Nepalese telecom operators are getting good earning on receiving international calls.