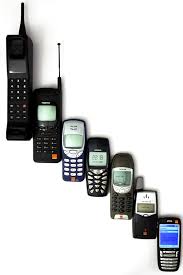 Mobile phones have become integral part of our lives. It is not only a means of communication but companion of our adventures, professional lives and where ever we go. We never leave our homes without it. We are sharing with you some interesting facts about mobile phones, without which it has become impossible to image our everyday lives.
The first mobile phone was Motorala Byna TAC 8000X
The first mobile phone was Motorala Dyna TAC 8000X invented in 1983 by Martin Cooper, a senior employee at Motorola. Motorala Dyna could only store 30 contacts with a weight of around 1.1 kg and offered talk time of 30 minutes. Its retail price was $3,999.
The first mobile phone call was made on April 3, 1973
The first mobile phone call was placed to Dr.Joel S. Engel of Labs by Martin Cooper on April 3, 1973 with the first ever developed mobile phone 'Motorala Dyna TAC'.
The first smartphone was made by IBM
The very first smart phone was launched on August 16, 1994 by IBM. The phone was given the name 'Simon Personal Communicator' before its final release in 1994. It was the first commercially available touch screen phone which could be easily operated with the help of stylus or fingertip and came pre installed with functions like a calendar, calculator, address book, and Note Pad.
Apple sold 37.04 million iPhones in 2012
In 2012, Apple sold 37.04 million iPhones in 14 weeks-262 phones per minute and 4 phones per second.
World's most expensive phone by Apple worth $ 15.3 million
Apple had launched its iPhones5 fully coated with 26 carat black diamond. It was launched with the price of $15.3 million.
Android is owned by more than 80% users in the world
Though iPhone is the King of smartphone, android dominates the market. Acording to comScore, Android crushes the iOS market share by 82.8%.
Source: Techcrunch