tweet
Follow @dursancahr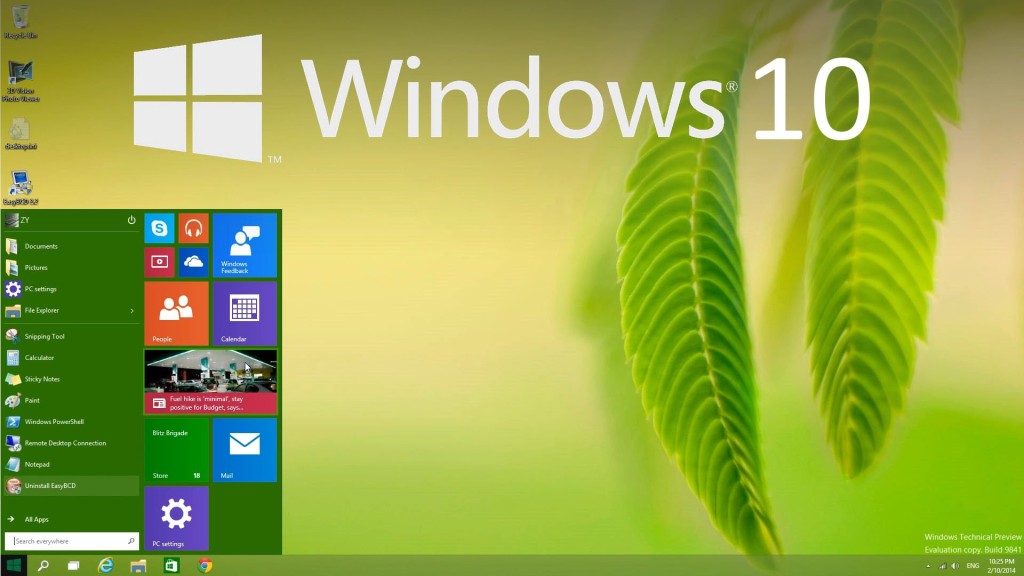 Windows 10 is set to release on July 29 as a free upgrade and will introduce a host of new features for its users.
Here are five standout features that that windows 10 will offer:
The Start Menu
In Windows 10, the start menu will be re-introduced into the left-hand corner of the screen. The live tiles for launching apps will now appear as an embedded column in the start menu. An embedded search bar makes it easier to surface lesser-used apps.
Cortana
With the ability to conduct a single search across your hard drive, as well as the cloud and the web, bundling the results into a single pop-up menu, Microsoft's personal digital assistant will feel familiar to anyone who regularly gives commands to Siri or Google Now, with one essential difference: Cortana will be baked into your desktop.
Microsoft Edge
Microsoft's new web browser, the Edge uploads web pages at much faster speeds than its aging predecessor, Internet Explorer. A smarter Bing-powered search, built into the address bar, draws results directly from the web as you're typing. Weather forecasts, for instance, automatically appear in a pop-up menu below the address bar. Expand that predictive search to stores, restaurants and other items of interest, and it could discourage the need to visit Google's search page entirely.
Continuum
Windows 10 will automatically detect a screen size of any device and adjust the display accordingly in a new screen-sensing feature called "continuum." Connect a PowerPoint demonstration on a smartphone to a large screen display, and the view will automatically switch to desktop mode. Like that, the phone can offer a PC experience, blurring the line between what can be done on various devices.
Universal Apps
Microsoft is introducing a unified code that works across desktops, tablets, and smartphones. A new code base makes it easier for iPhone and Android developers to transfer their code into the Windows ecosystem, rapidly filling in the gaps in the Windows Store.
Users will get the free update for Windows 10 from a pre-existing operating system of Windows 7 or 8.
Watch this video, How to Reserve Windows 10
Some inputs form Time