The mother company of google named as Alphabet finally becomes successful in beating Apple Company and places itself as the world's number one rich company.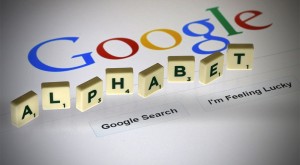 According to latest economic report Alphabet has gained the total profit of 4.9 billion dollars in the year 2015 which was 4.7 billion dollar in the previous year.
With this announcement the share of the Alphabet has increased by nine percentage. This implies that the total cost of the company is 568 billion whereas that of Apple is only 535 billion dollar.